There is one argument, in my view, that trumps everything when it comes to the U.S. doing whatever it takes to defend Ukraine.
If the Ukrainians lose, Vladimir Putin will not only be rewarded for his bloody invasion and war crimes, but will try to gobble up other chunks of Europe, bringing him into direct conflict with NATO. And fighting what would be a much wider land war would be far more costly, by an order of magnitude, than what we are giving Volodymyr Zelenskyy to stop Moscow from rebuilding the Soviet empire.
But I want to better understand the case from the other side. And I have to admit the media coverage is overwhelmingly in favor of providing Ukraine with better and more costly weapons, reflecting a consensus among pundits and the foreign policy establishment.
In the latest Fox News poll, 66 percent of Democrats surveyed favor arming Ukraine for as long as it takes, the position that President Biden espoused last week when he showed up in Kyiv. But 61 percent of Republicans say America should limit the time frame for such support.
GEORGIA GRAND JUROR EMILY KOHRS IS ENJOYING HER '15 SECONDS' OF FAME: KEVIN CORKE
That is a deeply divided country, and with House Republicans in charge, it's not just empty rhetoric. What we do have is a substantial part of the population wondering whether Ukraine is becoming another unwinnable quagmire, along the lines of Vietnam, Afghanistan and Iraq.
In those wars, of course, there were American boots on the ground. Ukraine is, in effect, a proxy war where we provide money and weapons, but the people of that country do the fighting and suffer the casualties.
Andrew Sullivan, in his Substack column, says helping Ukraine is truly a "righteous cause." But the risks are great "because the country involved is right on the nuclear superpower's border and was long part of that power's empire; and any attempt to reclaim all of Ukraine will obviously spill over into Russia proper at some point. And the logic of escalation in wartime has its own momentum, if we don't want to seem as if we're losing ground."
BIDEN'S TRIP TO UKRAINE HAS RECEIVED MORE BIPARTISAN PRAISE THAN ANYTHING HE'S DONE: LIZ CLAMAN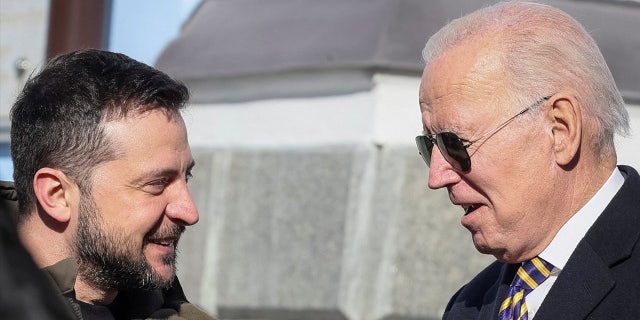 All fair points. 
It's also true that economic sanctions have failed to cripple Russia, and that each time the Biden administration says it won't provide more powerful offensive weapons, the president winds up green lighting them later on, losing precious time.
Since the two leading GOP presidential candidates, Donald Trump and Ron DeSantis, "favor talks and a peace settlement, along America First lines," it's more likely that the U.S. and not Russia will pivot to a new policy.
CNN LOST PUBLIC'S TRUST, HARD TO COME BACK: STEVE KRAKAUER
Under the Biden approach, says Sullivan, "there is no going back until Russia is defeated and has withdrawn from all of Ukraine. The off-ramps are being removed. Which is a little bit concerning when the enemy has nukes." 
That does have a way of grabbing your attention. It's why the U.S. stood by when the Soviets invaded Hungary in 1956 and Czechoslovakia in 1968. It's why Trump now regularly rips Biden for bringing us to the brink of World War III.
The Russians, with 300,000 troops in Ukraine, have been exposed as having a weak and demoralized military, which is why Putin constantly shifts to bombing apartment buildings, hospitals and other civilian targets. Yet they can also drag out this war for years, at least along Ukraine's eastern border.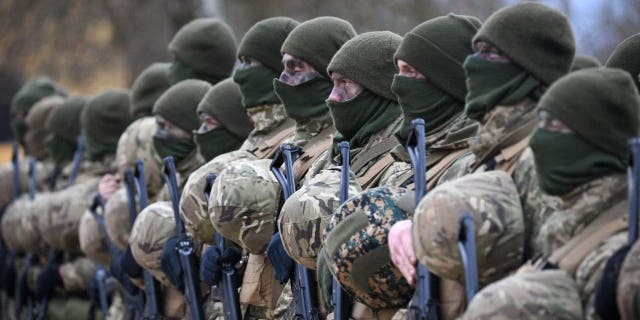 CLICK HERE TO GET THE FOX NEWS APP
Biden is always careful to say that any peace settlement will be up to the Ukrainians. And this will probably have to involve some kind of territorial compromise, though that part can't be spoken out loud. Meanwhile, the death and destruction in Ukraine continues unabated.  
Despite the power of these arguments, I'm still not convinced. I still think, from the American perspective, that it's better to be an arms supplier than having to send our troops to fight in Europe under the shadow of possible nuclear escalation. 
But it's hard to argue with Sullivan when he says our country may be on "a righteous and well-intentioned road to hell."