While reflecting back on his time as Mike Hannigan in TV's "Friends," Paul Rudd admited feeling he "shouldn't be" in the final episode.
"It was really fun and they were great," Rudd said of the "Friends" cast while appearing on the "Heart Breakfast" show with JK and Kelly Brook. "The whole thing was a bit surreal … to be a part of that."
"I never knew that I was going to be in as many [episodes] that I was," Rudd explained.
"But it also felt strange. I was in that last episode and I just thought … 'I shouldn't be here … I'm getting like a front row seat to things I'm not supposed to see.'"
'FRIENDS' REUNION DIDN'T HAVE PAUL RUDD, COLE SPROUSE FOR THIS REASON: 'YOU'VE GOT TO PAY ATTENTION'
Explaining that he "came on really at the end" of the ten-season show, Rudd thanked host JK for saying his character Mike saved Phoebe Buffay, played by Lisa Kudrow.
"You're very kind to say that," Rudd responded.
In seasons 9 and 10 of "Friends," Rudd played the love-interest and eventual third husband of Kudrow's character. He appeared in 17 episodes over the show's last two seasons.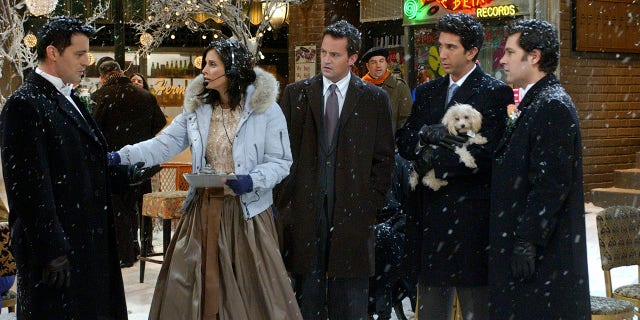 CLICK HERE TO SIGN UP FOR THE ENTERTAINMENT NEWSLETTER
Speaking of the final episode, Rudd said of the cast, "They were all crying, it was all emotional. And I just was like, 'Woah' … I felt very privileged, but I also was like 'Uh – I just want to sit back here and not get in the way.'"
Despite feeling out of place towards the end, Rudd understands the impact the show has had on the world.
"'There's something comforting about it, isn't there?" he agreed with host JK.
"In the States you can always kind of flip around on some channel – you're gonna find it," he told the British radio hosts.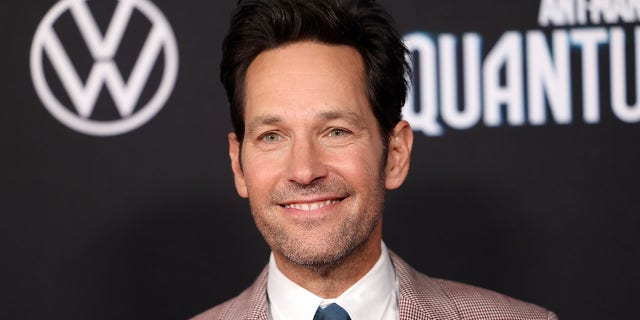 CLICK HERE TO GET THE FOX NEWS APP
Rudd, who is currently starring in the Marvel movie, "Ant-Man and the Wasp: Quantumania," did not attend the "Friends" reunion special for HBO in 2021. 
When asked if he is on a Whatsapp chain with the cast, Rudd joked, "If there is, I'm not on it."