Dodge has something scary in the works.
It will reveal the last V8-powered muscle car it will ever build at a special event at Las Vegas Motor Speedway on March 20.
The automaker is discontinuing the current Challenger coupe and Charger sedan at the end of 2023 and replacing them with the all-electric Charger Daytona SRT.
However, it's sending the V8s off with a bang, releasing a series of "Last Call" models that will be the final editions it ever builds.
HEAR IT: ELECTRIC DODGE CHARGER DAYTONA'S 'EXHAUST' UPDATED WITH MORE MUSCULAR SOUND
Six have already been announced, but the seventh remains secret. Dodge CEO Tim Kuniskis has only said that it will be a "history making" model, and surely a very powerful one. The wraps were originally supposed to come off of it last fall, but the engine being developed for it kept blowing up during testing.
RAINBOW-COLORED DODGE CHALLENGER REVEALED FOR EYE-POPPING PRICE
Kuniskis said the problem has been identified and solved, and the car should ready to go in the Sin City. A new teaser video offers a cryptic idea of what to expect.
The short clip features the unmistakable sound of a V8 engine as a creepy face obscured by smoke comes onto the screen.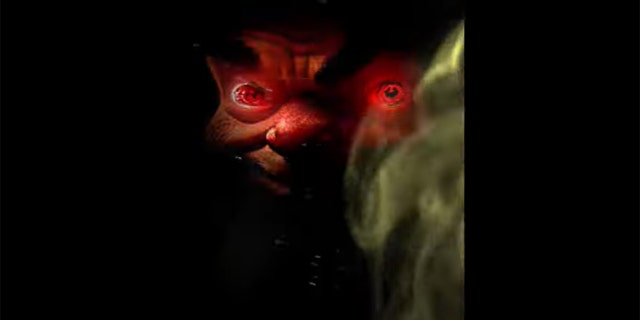 It can only be described as demonic and could reference 2018 Dodge Challenger SRT Demon that is the most powerful muscle car made to date. Its supercharged 6.2-liter V8 rated at 808 hp.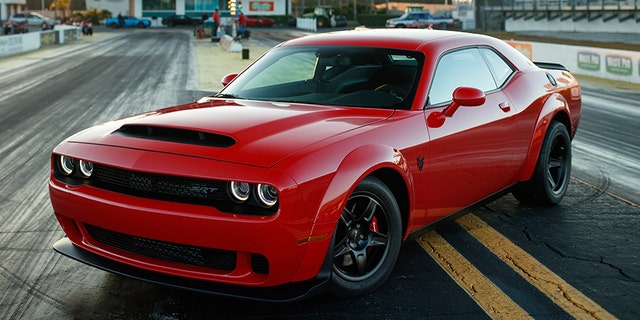 Rumor has it that the new car will be able to run on high octane E85 and produce 909 hp.
CLICK HERE TO SIGN UP FOR THE FOX NEWS AUTOS NEWSLETTER
That has not been confirmed, but a "24 Months of Muscle" countdown calendar marking the days until the Charger Daytona SRT's release includes a bottle of moonshine, which is just a different kind of ethanol.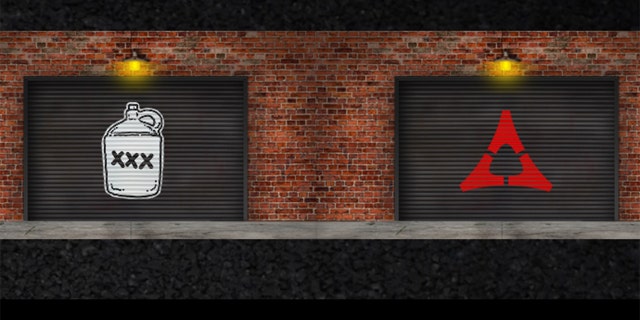 For those of you who really like puzzles, the model was previously shown covered by a sheet with only the license plate 1FAST29 exposed. The Demon's engine was equipped with a 2.8-liter supercharger. Could the new car's be a little bigger?
CLICK HERE TO GET THE FOX NEWS APP
Your guess is as good as anyone's, but the muscle car world will know in a month's time.