Evangeline Lilly thinks very highly of her co-star, Michael Douglas. 
Lilly, 43, currently stars in the Marvel movie "Ant-Man and the Wasp: Quantumania" with Douglas, 78, and announced in a room full of children that she wanted to "f— him."
She blurted out her naughty comment while the two were filming a scene in a restaurant and were in a waiting room full of extras and children. 
Lilly recalled the moment she called her co-stars "GILFS," including Michelle Pfeiffer, 64.
EVANGELINE LILLY RAILS AGAINST VACCINE MANDATES, SAYS IT'S 'NOT SAFE': 'THIS IS NOT THE WAY'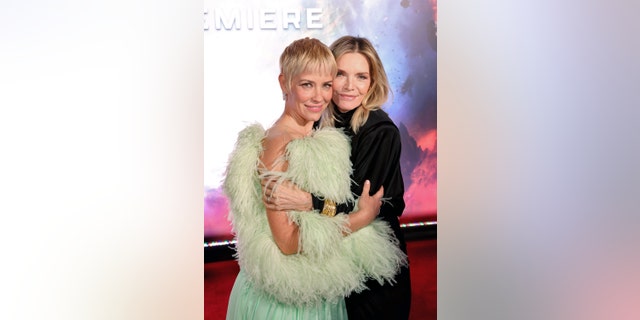 "I turned to Michael and Michelle, and I said, 'You know, you guys are real GILFs,'" Lilly confessed during an appearance on "The Jonathan Ross" show.
"Michael had no idea. He said, 'What's a GILF?' Instead of being cool about it, in front of a room full of children, I went, 'It's a grandpa I'd like to f—.'"
"[I] immediately realized I'd told Michael Douglas I'd like to f— him, which is not what you should say in front of a bunch of kids. Oops!"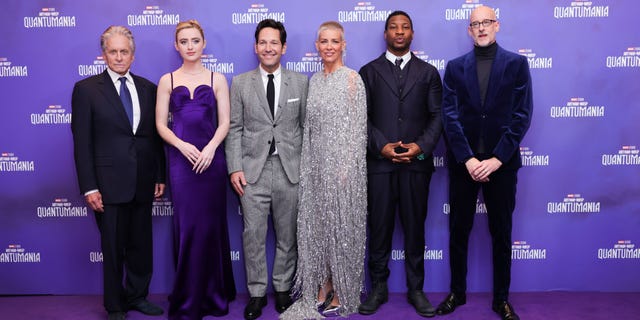 After the provocative proposal, Lilly revealed what it was like working with her well-known Marvel co-stars.
"You don't want to meet your icons, because you're afraid they're going to disappoint and [they]  . . . are cooler than you think they are. . . . They're amazing," she told the media outlet.
JEREMY RENNER'S MARVEL CO-STAR EVANGELINE LILLY GIVES UPDATE ON ACTOR'S RECOVERY: IT'S A 'STRAIGHT-UP MIRACLE'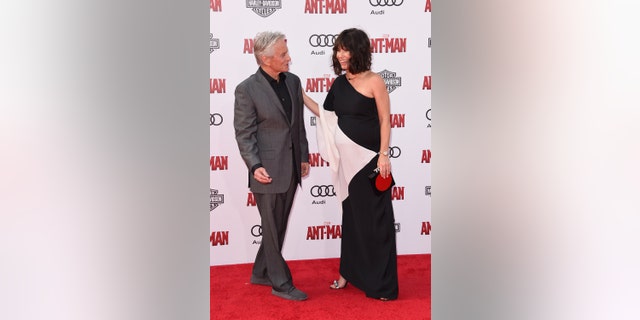 While Lilly's racy comments referred to both Pfeiffer and Douglas as grandparents, Pfeiffer doesn't appear to have grandchildren. However, Douglas is a grandfather to his eldest son Cameron's two kids.
Douglas has a daughter, Carys and a son, Dylan, with his wife actress Catherine Zeta-Jones. He shares his son Cameron with his ex-wife, Diandra Luker.
In June 2021, the Oscar winner was mistaken for his 18-year-old daughter's grandfather during her high-school graduation. He recalled the experience as "a little rough" on "The Kelly Clarkson Show."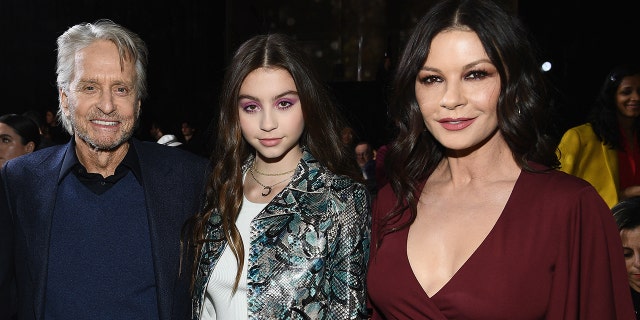 Lilly also recently showed support for her fellow "Hurt Locker" and Marvel co-star Jeremy Renner after his near-fatal snowplow accident. 
The actress said that Renner is "incredibly brave and strong" as he continues to push himself during his recovery.
CLICK HERE TO SIGN UP FOR THE ENTERTAINMENT NEWSLETTER
"He's made out of something really tough, that guy and you've always been able to see that in him," Lilly said in an interview with Access Hollywood.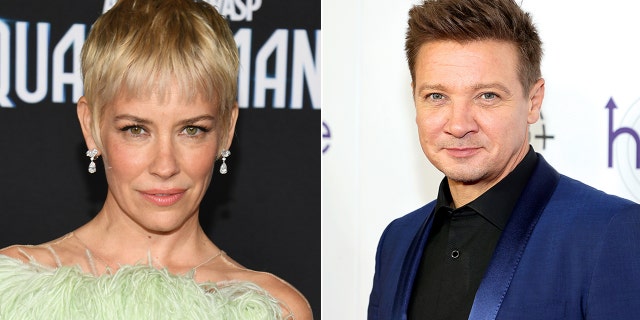 Lilly said that once she learned of Renner's accident, the situation was "intense" for her to process. Since their visit, she still has emotional moments when she recounts "some of the stuff he told me that he experienced" and "the story of what went on and things he could hear and the things that he could see."
CLICK HERE TO GET THE FOX NEWS APP
"He had a near-death experience that was highly traumatic, and he was awake for the whole thing. It really has stuck with me," she explained.