After nearly a year, former MSNBC host Keith Olbermann once again argued on Wednesday that the easiest solution to push back against Gov. Ron DeSantis, R-Fla., would be to move Disney World to another state.
The tweet came two days after DeSantis signed a bill into law that officially revoked Disney's previous self-governing power over the Reedy Creek Improvement District, the district where Disney World is located. The bill put the district under the control of a state board of term-limited members recently announced by DeSantis.
In response to this move, Olbermann insisted that Disney should fire back by moving its massive park and "burning" the remains.
"This isn't difficult. Move all the irreplaceable items out of the current DisneyWorld. Rebuild in the Carolinas or Puerto Rico. Then invite @RonDeSantisFL to Disney's Orlando facility and burn the place down while he watches," Olbermann tweeted.
WATCH KARINE JEAN-PIERRE SNUB DESANTIS OP-ED ON DISNEY TAX CRACKDOWN: 'NOT GOING TO READ THAT' 
Social media users pounced on the tweet for returning to the suggestion that Disney could simply move its massive multi-billion operation to another state. 
"Don't threaten me with a good time," Washington Examiner executive editor Seth Mandel joked.
Conservative Twitter personality Noam Blum added, "Is there a compound German word that means 'solutions to complex problems that sound like a teenager proposed them after getting high at a campfire?'"
Washington Post columnist Megan McArdle explained, "I actually looked into this possibility (minus the arson) and concluded that there simply aren't a lot of good substitutes for Disneyworld. Land is more expensive, construction is more expensive, and finding a place on the mainland with good weather and big plots of land is hard." 
Radio host Royce Lopez remarked, "Puerto Rico can't even keep their building standing when there's a strong wind do you really think Keith that they could handle a multi-billion dollar theme park industrial complex? Also all the New Yorkers moved to Florida so there's already enough Puerto Ricans at Disney now."
RedState writer Bonchie tweeted sarcastically, "'It's not difficult to move a bazillion dollar, already built theme park the size of a small city with 77000 employees.'"
"Someone please help Keith Olbermann," Substack writer Jim Treacher wrote.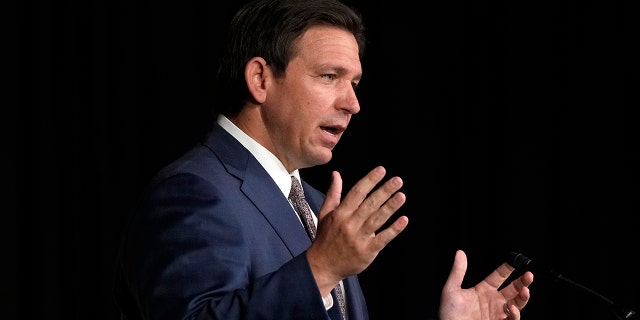 Olbermann was previously one of several liberal journalists who offered the "simple" solution that Disney could relocate its 40-square mile theme park to a more politically agreeable state in Apr. 2022. This came after DeSantis originally signed a bill to begin dissolving Disney's self-governing status within the state. 
GOV. RON DESANTIS: DISNEY WILL FINALLY PAY ITS FAIR SHARE
Regarding the decision to revoke Disney's privileges in Florida, DeSantis proclaimed on "Tucker Carlson Tonight" that the corporation would finally "pay" its "fair share."
"For the first time since 1967, Disney no longer has its own government," he explained. "They're going to have to abide by the same laws as everybody else. They're going to finally pay their fair share of taxes and pay all the debts that they've racked up over these decades."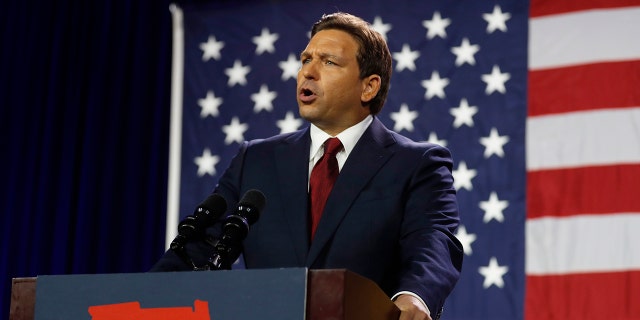 CLICK HERE TO GET THE FOX NEWS APP
The decision to revoke Disney's self-governing status followed the company coming out against the state's Parental Rights in Education Bill, which it misleadingly labeled the "Don't Say Gay" law. The law prohibited teachers from instructing students in kindergarten through third grade on sexual orientation and gender identity.