A Maryland teacher, who described herself as "proud as f*ck to be liberal" and bragged about "indoctrinating" her students, called for an urgent fight against capitalism while adding, "Revolutions involve violence."
The teacher, Rebeca F. Rothstein, works at North Bethesda Middle School in the Montgomery County School District and believes educators should use their classrooms to turn kids into anti-racist activists. She was an avid TikTok poster until Fox News Digital reached out about her comment on violent revolutions; her account was no longer active as of Monday. 
"As a teacher I wish we could do more with our students like teach anti-racism and how to be kind people. Does anyone else feel like… we can skip the math, skip the science, like we'll do that next year. Maybe this year we focus on teaching our youth how to be anti-racist," she said on TikTok.
MIDDLE SCHOOL TEACHER CLAIMS IT'S 'WHITE SUPREMACY' TO OPPOSE THIEVERY: 'BURN THIS MOTHERF—– TO THE GROUND'
Rothstein also posted about providing "Marxist literature" to kids and said, "F*ck capitalism." She shared in one instance that she was "tired after a long day of indoctrinating students."
"I had to un-brainwash myself from capitalism in order to fall in love with socialism and communism," she said. "If everyone had the same amount of money, then money wouldn't be worth anything."
"Capitalism must go," she said. In that same video she said, "revolutions involve violence." The background music said, "Ain't nothing wrong with that."
The district ignored multiple requests for comment about her quote on violent revolutions and whether they support the rhetoric.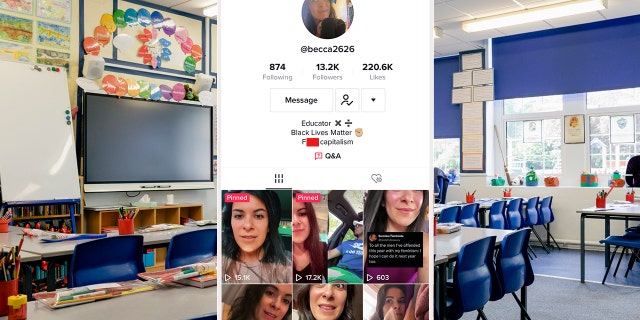 FLORIDA TEACHER ON LEAVE AFTER ACCUSATION HE HAD WHITE STUDENTS BOW TO BLACK STUDENTS IN HIS CLASSROOM
It wasn't the first time Rothstein appeared to suggest an endorsement of violent behavior.
Regarding the pro-Black Lives Matter riots, Rothstein said, "There are so many a******* in my comments saying, 'What about all the burning of the buildings, and the looting and the rioting?' Why do you care more about buildings than human lives? It's like you're stomping around, being like, 'All buildings matter.' No, no, they don't. And the fact that you don't understand where the rage is coming from, why there is so much rage of burning buildings, that's the exact problem."
"I am f*cking angry, and it's weird as f*ck that you're not. When I'm talking about the patriarchy or racism or police brutality, why the f*ck would you not be angry?" she asked.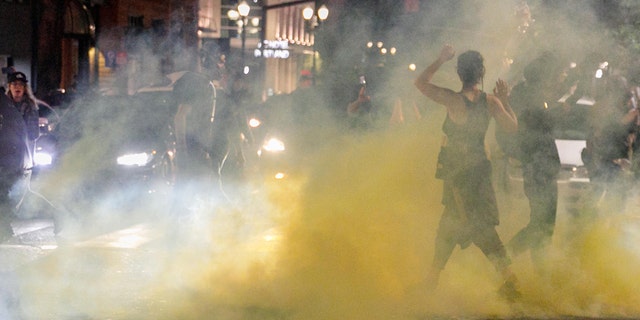 ILLINOIS COUNTY INJECTS 'RACIAL EQUITY' INTO CRIMINAL JUSTICE SYSTEM WITH ORG STEEPED IN CRT: 'UNPRECEDENTED'
She went on to say that "boys should get vasectomies at birth, or when it is safe to do so… Why is preventing pregnancy just on the woman?"
The teacher has posted that being "silent on Palestine" is "rooted in White supremacy."
She has also said that "all White people experience White privilege" and that they cannot be oppressed.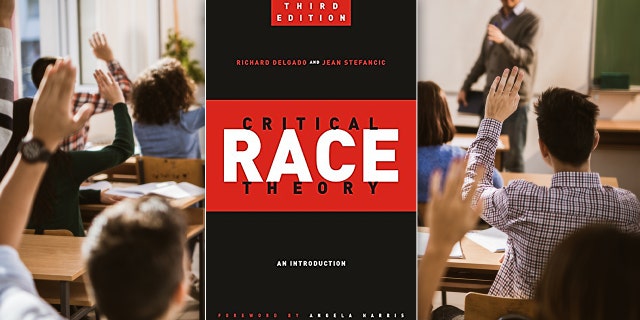 CLICK HERE TO GET THE FOX NEWS APP 
"Racism is a White person's problem. It is White people who are racist. It is not the job of people of color to teach us how we are being racist. We have to be responsible for our own selves and do better," she said. 
"I'm proud of my ability to recognize White privilege," she said. "White privilege is not about work ethic. White privilege is about the color of your skin."