A shooting Sunday night along a Mardi Gras parade route in New Orleans left one person dead and four others wounded, according to police.
The incident on the Bacchus parade route occurred at around 9:30 p.m. local time at the intersection of St. Charles Ave. and Terpsichore St., a spokesperson for the New Orleans Police Department told FOX News Digital.
Three of the five victims were men, along with a woman and a young girl.
LOUISIANA POLICE ARREST 19-YEAR-OLDS IN 'TARGETED' BATON ROUGE NIGHTCLUB SHOOTING THAT LEFT 12 WOUNDED
The victims were all transported to a hospital for medical treatment. The girl and all but one of the other victims are in stable condition. The remaining victim, one of the men, has been pronounced dead.
A suspect was taken into custody in connection with the shooting shortly after shots were fired, police said. 
Two weapons were also confiscated.
SUSPECT IN LSU STUDENT MADISON BROOKS' ALLEGED RAPE ARRESTED AGAIN, ACCUSED OF THIRD SEX CRIME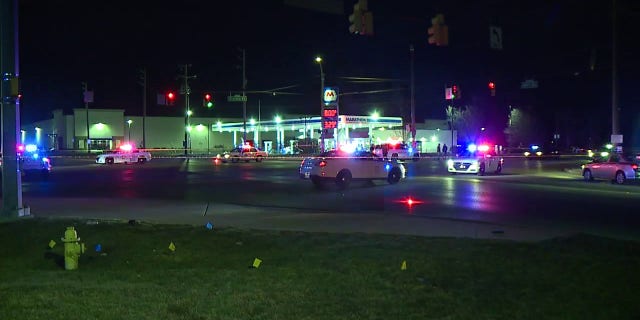 CLICK HERE TO GET THE FOX NEWS APP
Police were in the vicinity of the scene when shots were fired. 
The New Orleans Police Department, the Orleans Parish Sheriff's Department, Louisiana State Police and the Department of Corrections assisted in the response to the shooting, which is under investigation. 
Police are working to gather information about the suspect along with a possible motive, and to determine if additional people were involved.