A woman in Florida went to a local board meeting to advocate for a new "Sugar Daddy-Mommy Appreciation Day."
The woman, who identified herself as Ashley Cream, said at the Boca Raton, Florida, Planning & Zoning board meeting on Thursday that Florida has the "largest per capita population of sugar daddies in the US."
"Miami, Palm Beach and Boca lies the most concentrated populace of these aged benefactors," the woman said with an elderly man behind her.
"Let us celebrate these giving generous Samaritans as I stand before you requesting that you do carry a sugar daddy and Mommy Appreciation Day on March 10th to honor those who have given us so much," Cream said.
FLORIDA MAN TRAPPED IN SUBMERGED CAR SAVED BY IPHONE, DEPUTIES
She said that "sugar daddies" and "yes, even sugar mommies" are "responsible for college educations, cars, homes, vans, jets…and the occasional body enhancement." 
The woman said that "sugar daddies" help support "our local economy."
MAN WITH SMALL BABY CAN'T GET SUPPORT FOR HIS ANTI-DOG VACATION STANCE: 'TRIP MAY FALL APART'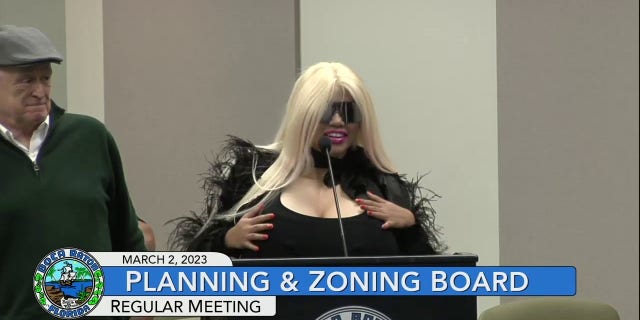 When informed by Planning & Zoning Board chair Arnold Sevell that her concern was a "city council issue," the woman responded "I really just wanted to address this issue here today because I think it's a very important issue."
CLICK HERE TO GET THE FOX NEWS APP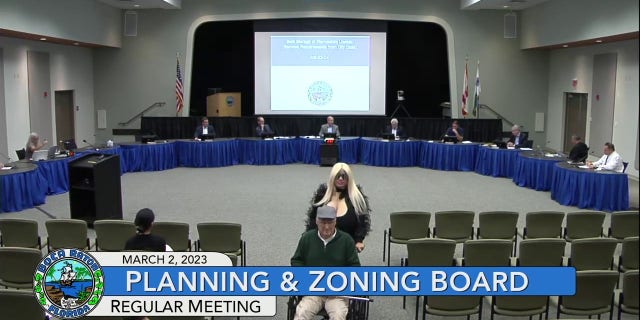 "You guys look amazing. Love you all. Bye," the woman said, proceeding to push the elderly man in the wheelchair out of the room.