Florida police released new body camera footage showing the arrest of a woman following her alleged rampage at a McDonald's over not receiving a free cookie she insisted she was owed. 
Amari Bente Hendricks, 24, allegedly waved a loaded handgun at a McDonald's drive-thru after she did not receive a free cookie.
Body camera footage from the encounter shows a disgruntled Hendricks continually arguing with Altamonte Spring's police officers following an officer pull over.
"Why do I have to put my hands on the hood, am I being arrested?" Hendricks yelled at a police officer who asked her to place her hands on the hood of her blue Chevrolet sedan. 
After not complying, the officer puts her in handcuffs. 
PIZZA HUT LAUNCHES NEW MELTY SANDWICH AS PIZZA PIE ALTERNATIVE FOR SOLO CUSTOMERS
"Why you being all hostile?" Hendricks asks one of the officers.
As officers walk Hendricks to the patrol car and tell her to stop pulling away, she asks "why, you almost broke my arm? That's a lawsuit."
According to the charging affidavit, Hendricks was upset with a McDonald's employee for not asking her about the store's rewards program, resulting in an argument.
MISSING FLORIDA 2-YEAR-OLD BOY FOUND SAFE 24 HOURS AFTER GOING MISSING DURING NAPTIME: 'IT'S A MIRACLE'
Officials said that Hendricks believed she was entitled to a free cookie after the rewards program was not mentioned to her. Although Hendricks was given a free cookie, she continued to argue with the employee.
While continuing to yell and argue with employees, the manager told police she saw Hendricks pull out a handgun and wave it around in the drive thru. The employee also said she heard two click sounds "associated with someone chambering a round."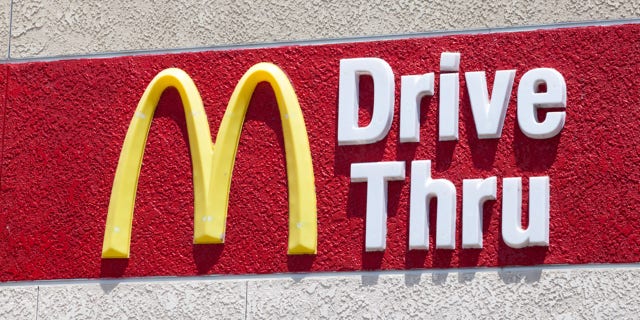 Hendricks then allegedly parked her car in front of the McDonald's and attempted to open the front door, which employees had already locked because they feared for their lives. The report says Hendricks forced herself inside the restaurant before striking one of the employees multiple times and forcing him out of the building.
The employee was found by police with multiple scratches to his face and neck. 
CLICK HERE TO GET THE FOX NEWS APP
After exiting the McDonald's, Hendricks took off and police quickly found her and arrested her. She was booked into the Seminole County Jail on Feb. 16, according to FOX 35. She faces several charges, including aggravated assault with a deadly weapon, improper exhibit of a firearm, battery causing bodily harm and resisting an officer