A GoFundMe page for a Texas woman left paralyzed from a violent, caught-on-camera robbery at an ATM has raised more than $80,000 in three days, as no arrest has been made in the case. 
Nhung Truong, a 44-year-old mother of three, was brutally robbed of an estimated $4,300 in cash she had just withdrawn from a Bank of America in Houston on Feb. 13 for a planned trip to visit family in Vietnam. Surveillance video shows the suspect, a Black male with a "skinny build" wearing a red, white and black sweatshirt with an Air Jordan "jumpman" logo, dark shorts, and sneakers, grab hold of Truong, who dropped her possessions on the ground. The suspect grabs an item he thought was the envelope and began to run away. 
Realizing he grabbed the wrong item, he returns and slams Truong's body to the ground before running off a second time with the cash. 
A month and a day have passed since the assault, which left Truong paralyzed as a result of spinal damage, but Houston police tell Fox News Digital no arrest has been made as of Tuesday. 
ROBBERY SUSPECT SLAMS TEXAS WOMAN, LEAVING HER PARALYZED: VIDEO 
A GoFundMe page, titled "Help My Mom Recover From Spinal Cord Injury," was set up three days ago and has already raised $77,680 by midday Tuesday. 
"I reach out to every supporter today to provide an update on my mom's medical condition. As you may know, we have an initial goal of $50,000 to cover the costs of her treatment and recovery," the victim's daughter, Linh Thuy Duong, wrote on the page. "Unfortunately, we have received devastating news that her recovery time has been extended to over two years or even more, the doctor informed us that her time of recovering is unpredictable."
"This means that my mom is unable to work, our family must provide around-the-clock care for her. I am saddened to inform you that she was supposed to be discharged on March 9, 2023, but her condition has not improved enough to be discharged yet, and the discharge date has been extended to March 15, 2023, but it is unsure I was told by my mom's doctor," she said. 
HOUSTON-AREA OFFICIALS BLAST JUDGES OVER DISMISSAL OF MANY CRIMINAL CASES, CALL FOR ACCOUNTABILITY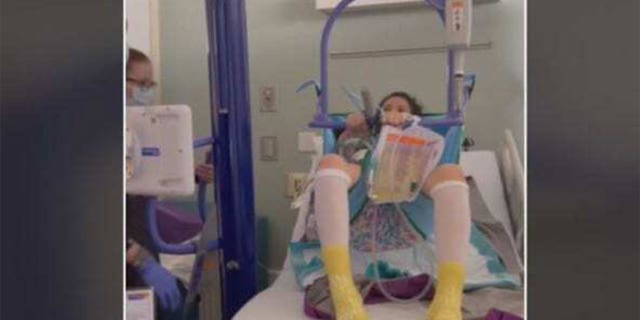 "I want to formally let you know that I will be raising our fundraising goal, but I promise to ensure that we only raise the amount we need. We are doing everything we can to find ways to cover the costs, including applying for financial assistance and seeking support from our community," the daughter added. "This news has been incredibly difficult for us, and it feels like our world has been turned upside down once again. We love our mom more than anything, and we will do whatever it takes to ensure that she receives the best possible care." 
She said additional costs might include hiring home nursing, and if she cannot do physical therapy at home, funding for Truong to attend therapy at a rehabilitation center.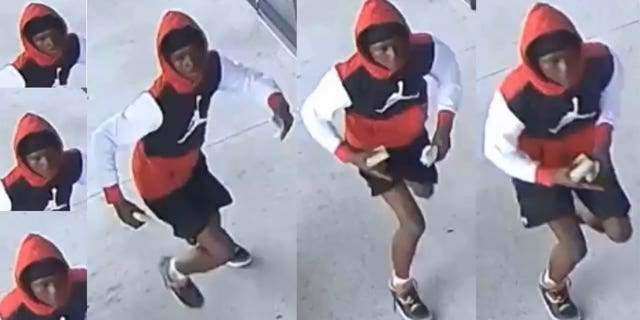 Houston police told Fox News Digital if an arrest is made, it will be up to Harris County District Attorney Kim Ogg's office to bring charges, which could include aggravated robbery. 
Her office did not immediately return a request for comment on Truong's case. 
CLICK HERE TO GET THE FOX NEWS APP
Ogg was blasted by the Houston Police Officer's Union in 2020 for reducing "herself to being a George Soros backed, weak on crime DA, who makes promises to get votes and jeopardizes the safety of Harris County." The union said in a statement that year, "Kim Ogg should stop lying to the public and take responsibility for allowing violent felons to continually victimize the citizens of Harris County. Harris County deserves better."