Idaho murders suspect Bryan Kohberger, a 28-year-old criminology Ph.D. student, reportedly had pictures of one of the women he is accused of killing on his phone when police arrested him more than a month and a half after the attacks.
Shortly after the Nov. 13, 2022, slayings, the case made national headlines, news coverage exploded and tens of thousands of social media sleuths flocked to Facebook, Reddit and other outlets to discuss every detail.
Pennsylvania police arrested Kohberger at his parents' house in the Poconos Mountains on Dec. 30.
When they took his phone, they allegedly found multiple pictures of one of the four victims, who were all 20 or 21 years old, according to People.
IDAHO MURDERS SUSPECT BRYAN KOHBERGER HAS DISTANT ADMIRERS WHO LAVISH PRAISE, QUESTION GUILT
By the time of Kohberger's arrest, pictures of Madison Mogen, Kaylee Goncalves, Xana Kernodle and Ethan Chapin were ubiquitous – and People's unnamed source reportedly did not specify whether the pictures had been taken by the suspect, when they had been taken, or if they were ripped off social media.
"He had more than one picture of her," the source told the magazine. "It was clear that he was paying attention to her."'
WATCH: Bodycam footage shows officers responding to Idaho home over noise complaint weeks before students were murdered
IDAHO MURDERS: BTK SERIAL KILLER ON SOLITARY CONFINEMENT AND BRYAN KOHBERGER, 'I KNOW HOW HE FEELS'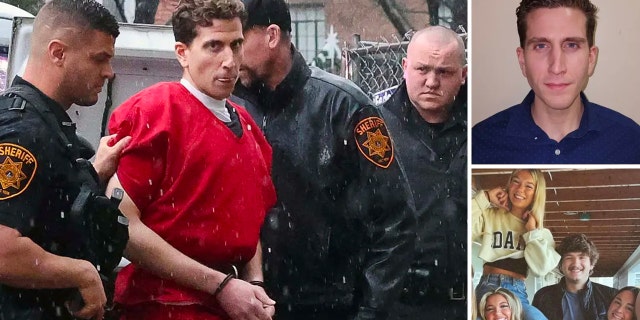 Police have alleged in court filings that Kohberger stalked the King Road home where the murders took place at least a dozen times prior to the late-night stabbings and returned once again hours after the deed.
But the six-bedroom rental home, just steps off campus, was also known among University of Idaho students as a party house, with dozens of people coming and going on a given weekend.
WATCH: Moscow police bodycam shows Xana Kernodle speak with officers during noise complaint response 
IDAHO MURDERS: BRYAN KOHBERGER DEFENSE COULD COST TAXPAYERS THOUSANDS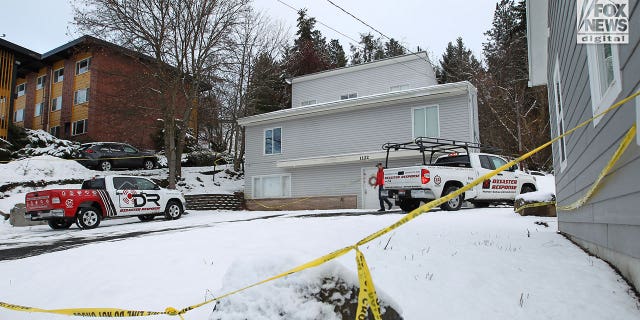 Kohberger was attending Washington State University, roughly 7 miles away.
"His lawyer will just say he's a true crime fan," said Joseph Giacalone, a retired NYPD sergeant and professor at John Jay College of Criminal Justice.
The case is subject to a gag order – which itself is currently being challenged by a coalition of media organizations and the attorney for Goncalves' family.
CLICK HERE TO GET THE FOX NEWS APP
Moscow police did not immediately respond to a request for comment.
Kohberger is being held without bail at the Latah County Jail in Moscow, Idaho.
He is due back in court on June 26 and could face the death penalty if convicted on any one of the four counts of first-degree murder he faces. He is also charged with felony burglary.