Podcast host Joe Rogan defended Florida Governor Ron DeSantis from nicknames and criticism doled out by former President Donald Trump, highlighting the former's "unparalleled" success in the Sunshine State.
During a Wednesday installment of "The Joe Rogan Experience," Rogan spoke with comedian Bridget Phetasy about GOP frontrunners for the 2024 presidential election.
At one point, Phetasy asked Rogan whether he believed DeSantis would compete for the primary spot against Trump.
"What the f— do I know?" Rogan said. "I don't know anything. It seems like Trump thinks he is. Trump's been Truth Social-ing about it."
NIKKI HALEY SAYS THE DESANTIS 'PARENTAL RIGHTS IN EDUCATION' LAW IN FLORIDA DOESN'T GO 'FAR ENOUGH'
He then referenced a recent post from Trump where the former president said, "All of the Fake News is reporting that I spend large amounts of my time coming up with a good 'nickname' for Ron DeSanctimonious, who is obviously going to give the presidential 'thing' a shot. They are all 100% wrong; I don't even think about it—A very unimportant subject to me!!!"
Referencing the post, Phetasy said that Trump was "losing his touch" with the nicknames.
"Well, there's not a good one that you can come up with for Ron," Rogan replied. "Because Ron, he's too good with that base and his success in Florida is pretty unparalleled."
Rogan has previously spoken about DeSantis.
TRUMP WILL 'ALIENATE' MUCH OF HIS MAGA BASE IF HE ATTACKS RON DESANTIS, SAYS MARC THIESSEN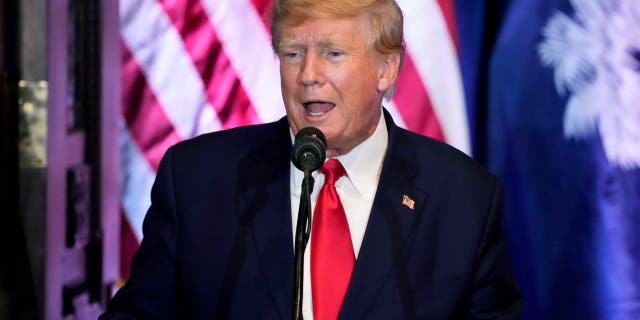 Last June, Rogan said DeSantis would "work as a good president" and called his leadership in Florida "admirable."
Trump, who famously dubbed political rivals with unflattering nicknames such as "Little Marco" and "Lying Ted," has started to criticize DeSantis publicly, who is expected by many to run for president in 2024. Trump has already announced his candidacy.
New York Times reporters Michael Bender and Maggie Haberman reported Trump had used insults in addition to the "Ron DeSanctimonious" moniker he previously unveiled.
"[Trump] has insulted Mr. DeSantis in casual conversations, describing him as 'Meatball Ron,' an apparent dig at his appearance, or 'Shutdown Ron,' a reference to restrictions the governor put in place at the beginning of the coronavirus pandemic," Bender and Haberman reported.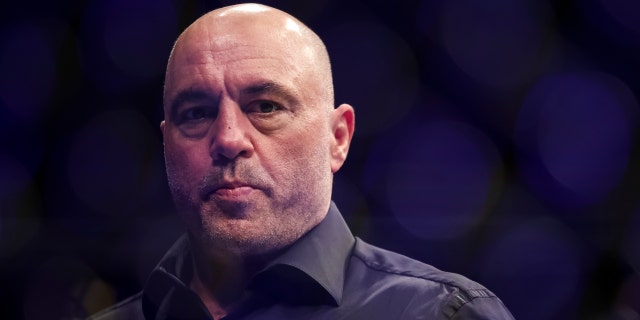 DESANTIS LAUGHS OFF QUESTION ABOUT HIS 2024 PRESIDENTIAL PLANS: 'WOULDN'T YOU LIKE TO KNOW'
DeSantis is widely expected to enter the race at some point.
Trump leads a field of actual and potential Republican presidential contenders in a new national nonprobability-based poll looking at the growing 2024 GOP nomination field.
Trump stands at 43% among registered Republicans in a Reuters/Ipsos national public opinion survey released on Tuesday, with DeSantis in second place with 31% support.
While the former president was once the overall frontrunner in the early 2024 GOP nomination polls, DeSantis has eclipsed him in some surveys over the past few months. Nearly every poll indicates Trump and DeSantis as the favorites, with everyone else in the single digits.
CLICK HERE TO GET THE FOX NEWS APP 
Fox News' Brian Flood and Paul Steinhauser contributed to this report.