The Lincoln Memorial will receive upgrades as part of a $69 million renovation that includes a new immersive museum beneath the memorial as well as other improvements, the National Park Service said Monday. 
The project will create more than 15,000 square feet of exhibit space that "that tells a more complete story of the Lincoln Memorial and provides a look at the structure's foundations in a cavernous area known as the undercroft," an NPS news release said. 
WHAT YEAR WAS SLAVERY ABOLISHED IN THE US?
New exhibitions and multimedia presentations will focus on the construction of the memorial and how it became a backdrop for civil rights demonstrations. 
"For more than a century, the Lincoln Memorial has been the crucible of American democracy, an enduring platform for free speech, the site of civil protests that still shape society, and the scene of national celebrations," Will Shafroth, president and CEO of the National Park Foundation, said in a statement.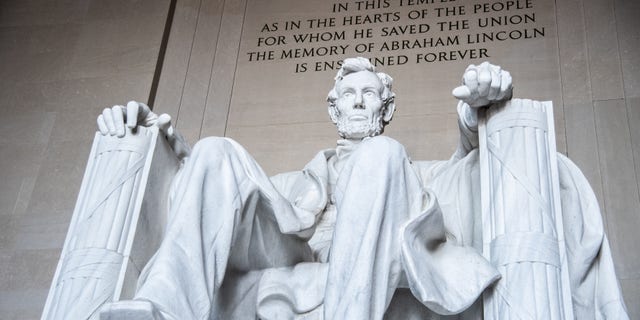 New restrooms and a larger bookstore will be added as well as a refurbished elevator to the chamber level of the memorial. The NPS described the undercroft of the Memorial as a tall grid of concrete columns surrounded by large expanses of open space.
The project will provide floor-to-ceiling glass walls with a view of the undercroft.
The project, a public-private partnership, was announced in 2016 with an $18.5 million donation from philanthropist David Rubenstein.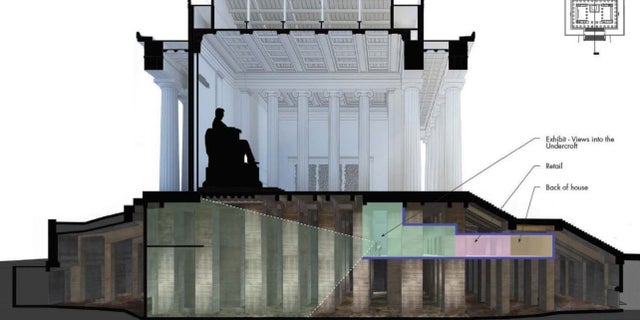 CLICK HERE TO GET THE FOX NEWS APP
"Improving the visitor experience at the Lincoln Memorial is vitally important to connecting Americans to the rich history of our country, the triumphs, the failures, and the lessons learned," Rubenstein said. 
Construction is expected to begin in March and be completed in 2026. Access to the memorial, including the steps and chamber with the statue of Abraham Lincoln, will remain open to the public during the construction.