LSU gymnast Olivia Dunne has had to go to battle on all fronts this year as she's had to recover from a leg injury while fending off overzealous fans making strange comments on her TikTok.
The latter happened again earlier this week as Dunne needed to throw some cold water on a thirsty fan who replied to one of her videos with the comment, "Mommy," which was accompanied by a heart emoji.
CLICK HERE FOR MORE SPORTS COVERAGE ON FOXNEWS.COM
"No, I'm not going to crush your skull with my thighs. Also, I'm not your mommy," Dunne replied before deleting the response video altogether.
Dunne, the all-around gymnast from New Jersey, has garnered more than 7.1 million followers on TikTok and is among the top athletes who have the most lucrative name, image and likeness deals. She's had to deal with crazed fans all season long, even with some getting razzed up at one of her meets.
LSU'S OLIVIA DUNNE SHARES VALENTINE'S DAY MESSAGES: 'IF YOU WANT TO MAKE OUT WITH ME, JUST ASK'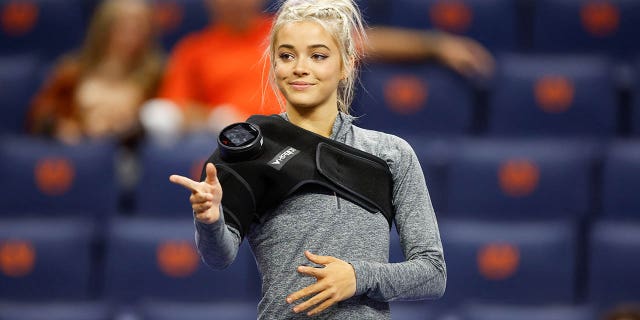 LSU added extra security once reports of incidents surfaced after one of the Tigers' matches. Dunne also had to ward off critics of her social media postings.
"There are some people, occasionally, that do reach and it is a bit concerning," she said on the "Today" show in January. "As a woman, you're not responsible for how a man looks at you and objectifies you. That's not a woman's responsibility."
Dunne didn't compete in Friday's match against No. 2 Florida. The No. 8 Tigers scored 198.100 points in the win, their highest score of the season.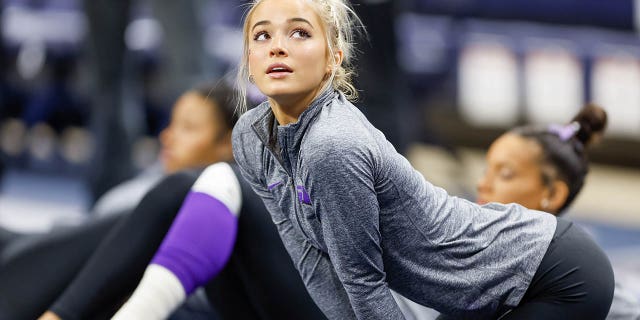 CLICK HERE TO GET THE FOX NEWS APP
"We needed that. We've been improving week after week and the one thing that was missing was the win. It was special to get a win like that," LSU coach Jay Clark said, via the school's website. "They did such a great job. Our message all week was to just put pressure on them and see what happens, and we did that and performed at a high-level tonight. Now, we get ready to go again next week at Alabama."