Meghan Markle and Prince Harry were not painted in the best light in the Feb. 15 episode of "South Park," and now Markle's estranged half-sister, Samantha Markle, is weighing in on her sibling's portrayal.
The episode, titled "The Worldwide Privacy Tour," parodied Markle and Harry's desire to live a quieter life while still doing interviews and even a docuseries for Netflix, and according to Samantha, the show got her sister "just right."
While speaking to GB News, Samantha called the "South Park" episode "hysterical."
She said, "What I thought was so glaring and so brilliant about it is that it's true, for people who pay PR, they say they hate journalists, Harry hates journalists, but to pay PR – that is loaded with journalists, that is loaded with publications and television shows who say what you want and shape social perception in your favor while also disparaging and lying about others, thereby breaching their privacy."
'SOUTH PARK' ROASTS PRINCE HARRY, MEGHAN MARKLE: FIVE WILDEST MOMENTS FROM THE PARODY EPISODE
"I think the whole 'worldwide privacy tour' is hysterical," she continued, "because in my opinion and in the opinion of others, they're putting themselves on the world stage, using expensive PR while demanding privacy, while writing books, while being on 'Oprah' that had 50 million viewers."
Samantha, who has had issues with her sister for years, said "People who want privacy don't do that. You live your life quietly in privacy, so it's such hypocrisy. I think they did a brilliant job. Really."
A source told The Spectator that Markle has been "upset and overwhelmed" by the episode's release and is "annoyed by 'South Park' but refuses to watch it all."
Though the Duke and Duchess of Sussex were not directly named in the episode, it featured characters described as Canadian royalty and dubbed "the prince and his wife," which clearly parodied the couple. In the episode, the young royal couple beg for privacy while drawing attention to themselves in a spoof-like way.
She also touched on the moment in the "South Park" episode where the Markle and Harry characters called themselves victims. "You can't play victim when you're flying around on private jets, when you've got security, when you're loaded with millions, when you're getting $100 million for this deal, $2 million for that deal, that's not anything to play victim over," Samantha said.
MEGHAN MARKLE 'NEEDS A WIN' AMID NEGATIVE 'SOUTH PARK' BETRAYAL, LEGAL WAR WITH ESTRANGED HALF-SISTER: REPORT
She theorized that they "play victim" to "tug at the heartstrings of people," but that it was "just a smokescreen from what's really going on."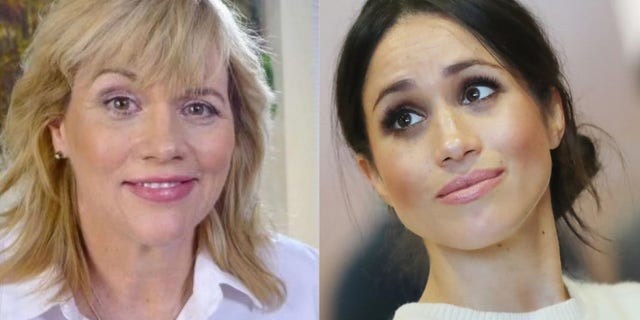 At one point in the comedy show, the character representing Harry opens his wife's mouth after she does not respond, and a loud echo can be heard – Samantha reacted to that by saying "I think a lot of people feel that it's been demonstrated that there's a lacking of empathy, remorse or shame, you know, they're kind of empty."
Speaking briefly about the defamation lawsuit she filed against Markle, Samantha said there is a lot of "hypocrisy" when it comes to the Sussexes' view on the law. "They take a huge license to defame and disparage other people, but they don't want anyone to use even a distant resemblance or likeness of them or making jokes about them."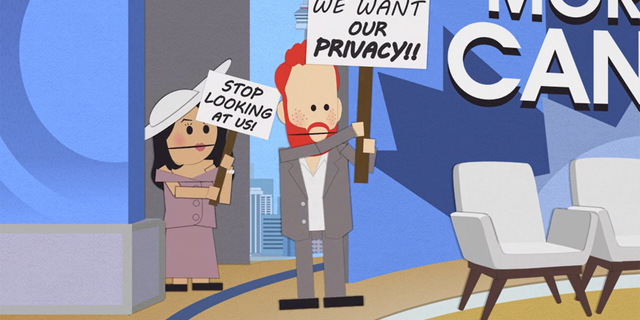 This is referring to the widespread rumors that Markle and Harry may be considering a lawsuit against the team behind "South Park." Samantha took that idea and used it to slam her sister and brother-in-law even more.
CLICK HERE TO SIGN UP FOR THE ENTERTAINMENT NEWSLETTER
"Excuse me, but I never got the memo that God died and they suddenly became God and they suddenly had a copyright on all things comedy … it's just so arrogant in my opinion."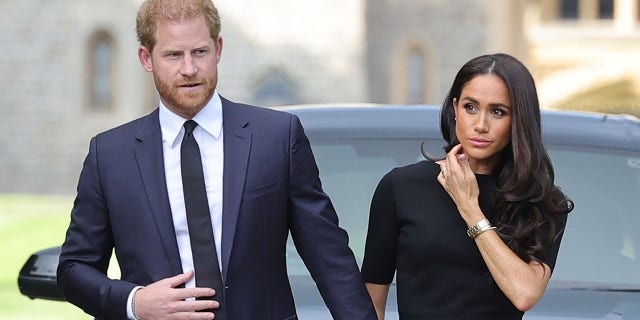 Samantha filed her defamation lawsuit against Markle earlier this month, a lawsuit that is "based on demonstrably false and malicious statements made by her half-sister to a worldwide audience," according to court documents.
CLICK HERE TO GET THE FOX NEWS APP
She has requested a trial by jury and is seeking $75,000 in damages.
Much of the drama surrounding the Markle family dates back to 2018. Samantha and her brother, Thomas Markle Jr., revealed that they were "baffled" when the royal couple allegedly snubbed them from the wedding guest list. In the days leading up to the wedding and following the nuptials, Samantha was vocal about her frustration with the duchess and her actions toward the family.
During her sit-down with Oprah Winfrey, Markle addressed the tension. At the time, it was reported that Samantha was writing a memoir titled "The Diary of Princess Pushy's Sister."
"I think it'd be very hard to 'tell all' when you don't know me," Markle claimed to Winfrey. "This is a very different situation than my dad – when you talk about betrayal, betrayal comes from someone that you have a relationship with, right? I don't feel comfortable talking about people that I really don't know."
"The last time I saw [Samantha] was [about] 19 years ago, and before that, 10 years [previously]," said Markle. "She changed her last name back to Markle I think … only when I started dating Harry. So, I think that says enough."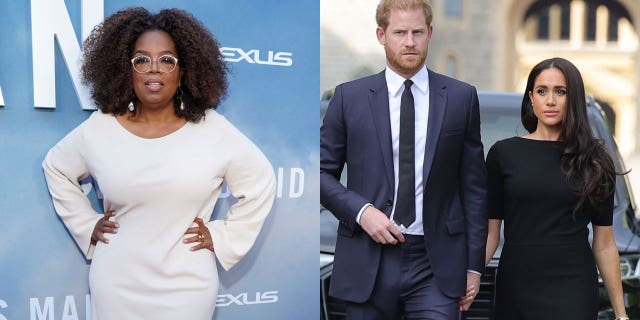 Fox News Digital's Stephanie Nolasco contributed to this report