EAST PALESTINE, Ohio – When I arrived in East Palestine, Ohio, I didn't know what to expect. Were people still getting sick or was most of this anxiety, as one ER physician told me he was seeing at nearby Salem Regional Medical Center?
The government, in the form of the state and the Environmental Protection Agency, was asserting that all was well, the water and the air and people's homes were clean and safe.
OHIO MOM CALLS OUT BIDEN, OFFICIALS AFTER EAST PALESTINE TRAIN DISASTER: 'THEY THINK WE'RE ALL DUMB HICKS'
But, driving into East Palestine at 5 a.m. this Monday morning told a different story. There was a charred smell in the air from miles away, and I wasn't the only one who smelled it. 
BUTTIGIEG MOCKED FOR APPEARING TO WEAR DRESS BOOTS WHILE ON THE GROUND IN EAST PALESTINE, OHIO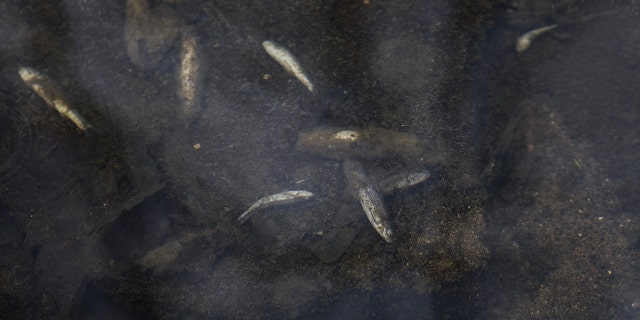 And, some of the people we met were sick. We set up the camera outside the First Church of Christ, which the state was using as a medical clinic. The first people we spoke to, the Murphys, talked about difficulty getting in to see a doctor as well as primary care docs who tested one person for exposure but blanket-treated others for sinus infections. 
BIDEN STUMBLES THROUGH ANSWER OVER EAST PALESTINE VISIT: 'WHO'S ZOOMING WHO?'
My concern over the impact of pre-existing conditions grew, as one woman with severe emphysema told me that every time she came to town she had trouble breathing. Another, Eric, who made his living making gravestones and had developed pulmonary fibrosis from exposure to silicon in his work, had gotten worse since the train derailment, and his X-ray reflected it. One woman having nosebleeds broke into tears as she described her 10-year-old daughter having the same. 
EAST PALESTINE, OHIO MAYOR 'FURIOUS' WITH BIDEN'S UKRAINE VISIT: 'THAT WAS THE BIGGEST SLAP IN THE FACE'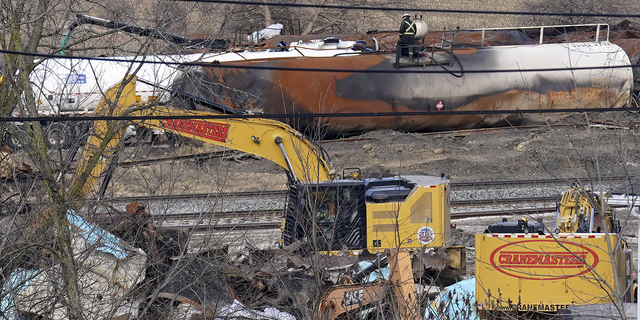 The Centers for Disease Control and Prevention had arrived, and Captain Jill Shugart, with vast experience from Katrina to Ebola, was the senior environmental health expert taking the lead. She was clear that the problem had yet to be fully defined and CDC was trying to help, but I could tell she was concerned. She talked about the need to track the health impact on first responders as we failed to do adequately after the terrorist attacks of Sept. 11, 2001.
CLICK HERE TO GET THE FOX NEWS APP
Perhaps most impressive was the group we met who was bringing palates of water all the way from Texas on big trucks. I asked how much they were bringing and Matt, the leader, replied "as much as is needed."
This all-heart approach appeared in sharp contrast to the more minimalist downplaying approach of the federal and state governments so far.