Former Alaska Governor Sarah Palin, who has close ties to former President Donald Trump, does not think Gov. Ron DeSantis of Florida should run for president in 2024, but would support him if he made a White House bid in the future.
"DeSantis doesn't need to [run]. I envision him as our president someday but not right now," Palin told Newsmax host Eric Bolling. "He should stay governor for a bit longer. He's young, you know. He has decades ahead of him where he can be our president."
Palin said she believes Trump, who endorsed her midterm campaign, has the best chance at winning the GOP nomination. 
"When you talk about the specific people, the individual people who are looking at putting their hat in the ring… they got a lot of guts thinking they're gonna go up against Trump," she told the outlet.
DESANTIS LAUGHS OFF QUESTION ABOUT HIS 2024 PRESDIENTIAL PLANS: 'WOULDN'T YOU LIKE TO KNOW'
Palin also dropped hints about who Trump should pick as his running mate next cycle.
"Trump needs to choose somebody who, like him, has nothing to lose. What more can they do to that person personally or verbal attacks or anything else on family?" she said. "That person has been through the wringer, so they know what they're getting into. And that person then can just focus on doing what's right for the people."
Palin ran as former John McCain's running mate in the 2008 presidential election, eventually the pair was defeated by former President Barack Obama. After her vice presidential loss, Palin resigned as governor of Alaska before her term was up. 
TRUMP'S IN, HALEY'S GETTING IN – HOW ABOUT DESANTIS? PENCE? OTHERS? HOW LARGE A GOP 2024 FIELD WILL WE SEE?
When Bolling asked if she was describing herself as a potential candidate for the vice presidency, Palin said "not necessarily," while laughing.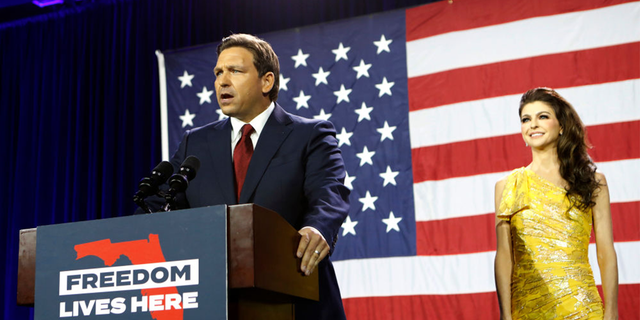 "However, I'll tell you, the opportunity that I had to run with someone who wasn't as commonsense [of a] constitutional conservative as I, and I think the majority of Republicans were, but still having the opportunity to form a team like that in running, in offering ourselves up in service to America—oh my goodness, no greater honor, no greater opportunity," she added.
Palin suffered defeat twice in 2022, losing to Democratic Rep. Mary Peltola in a special election to represent Alaska's at-large congressional district, then again in the 2022 midterm elections as she ran for full term in the seat.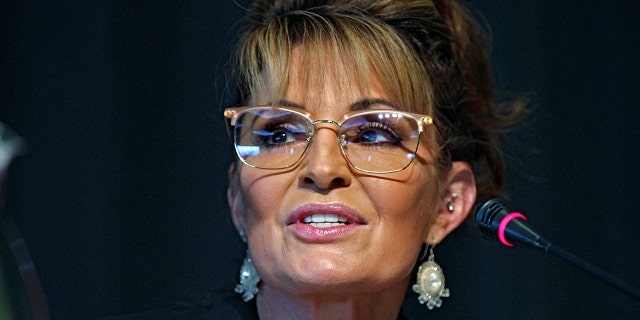 DeSantis is one considered one of the potential frontrunners in the 2024 GOP presidential primary, despite not yet entering into the race.
CLICK HERE TO GET THE FOX NEWS APP 
The Florida governor recently hinted at a run when asked if he would be entering into the race after former United Nations Ambassador Nikki Haley launched her campaign, telling the reporter "wouldn't you like to know."