An attorney for Steve Bertolino, the New York lawyer who represented Brian Laundrie and his parents throughout the Gabby Petito case, is asking a Florida judge to dismiss the slain travel blogger's parents' civil complaint against him.
Joseph Petito and Nichole Schmidt sued Christopher and Roberta Laundrie last year, alleging they caused emotional distress and attempted to help their son escape justice. Then in December they added Bertolino to the suit in a second amended complaint.
"There is no factual basis or precedent under the law for the plaintiffs to maintain this lawsuit against me," Bertolino told Fox News Digital Wednesday. "The motion to dismiss, filed on my behalf, sets forth the legal arguments that we maintain warrant dismissal of this action."
Authorities found Brian Laundrie's remains in a Florida swamp near his parent's home on Oct. 20, 2021 – weeks after he is believed to have killed Gabby Petito at a campsite north of Jackson, Wyoming. Her remains were found there on Sept. 19, and she is believed to have been killed around Aug. 28.
GABBY PETITO PARENTS' LAWYER RENEWS REQUEST FOR ROBERTA LAUNDRIE'S 'BURN AFTER READING' LETTER TO SON
According to the FBI, Brian Laundrie died of a self-inflicted gunshot wound. Near his decomposed remains, they found a handwritten suicide note and confession preserved in a dry bag and other personal affects.
Read the motion (Mobile users go here)
The lawsuit alleges that Laundrie, his parents and their lawyer knew Petito was dead at the time of a Sept. 14 statement Bertolino released to the media, which reads, in part: "On behalf of the Laundrie family it is our hope that the search for Miss Petito is successful and that Miss Petito is re-united with her family."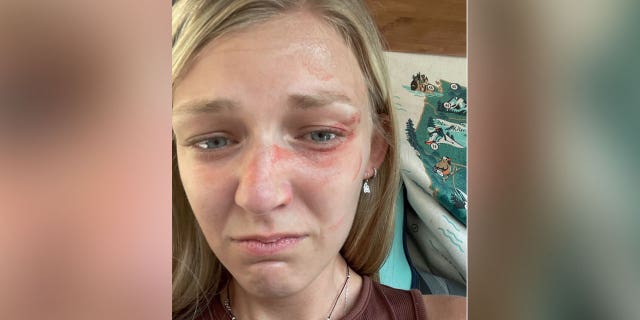 The statement, which came weeks after she had last been seen alive in Jackson, Wyoming, and days before her remains would be discovered in the Bridger-Teton National Forest, is alleged to have been "malicious" and to "go beyond all possible bounds of decency."
A month earlier, police had been called in Moab, Utah, after Laundrie was allegedly seen hitting Petito in the face in public.
The new 20-page filing argues that the complaint should be dismissed with prejudice for several reasons, including the attorney-client privilege between Bertolino and the Laundries and there is no basis to sue a lawyer under the circumstances.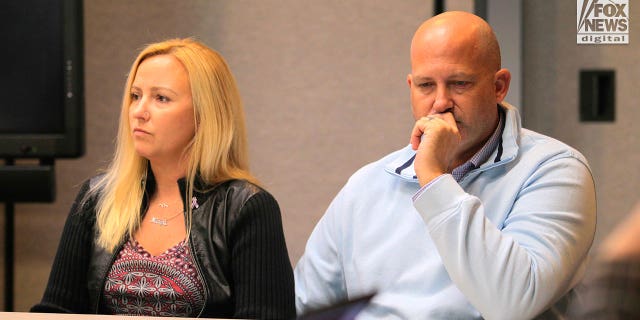 LAUNDRIE ATTORNEY FILES NEW MOTION TO DISMISS LAWSUIT FROM GABBY PETITO'S PARENTS
"A lawyer in Mr. Bertolino's position cannot be sued for issuing the types of statements described in the Second Amended Complaint," Florida attorney Charles Meltz wrote in the filing. "To allow such a lawsuit would always make 'silence' the safer option for any lawyer faced with an emotionally charged situation, even when silence may be harmful to his or her client."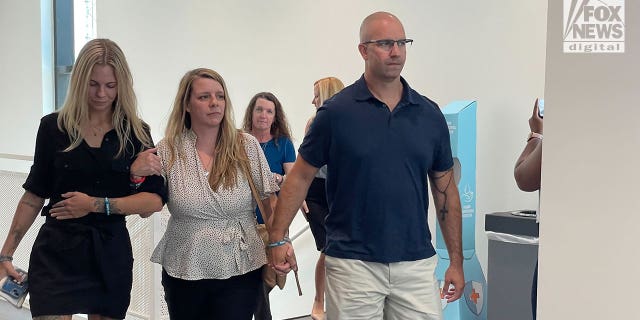 CLICK HERE TO GET THE FOX NEWS APP
Bertolino's filing is separate from one filed earlier this month by another Laundrie attorney that is also asking the court to dismiss the second amended complaint.
The court previously shot down an earlier attempt to have the case dismissed. 
Petito's parents and the Laundries are also battling over control of a letter Roberta Laundrie sent to her son.
Pat Reilly, who is representing her parents in the case, said he expects the judge to order the Laundries to turn it over.