Philadelphia police are searching for a man who attempted – and failed – to rob a CVS store on Wednesday.
Surveillance video shows the suspect walking into the store in the East Germantown neighborhood of Philadelphia. He entered the pharmacy at around 8:40 p.m.
The masked man then brandished a gun in front of a cashier and demanded money. He is seen lifting his shirt in surveillance video.
The employee told the suspect that there was no money in the cashier. 
PHILADELPHIA TODDLER TRIPLETS LOSE FATHER AND MOTHER DAYS BEFORE CHRISTMAS IN MURDER-SUICIDE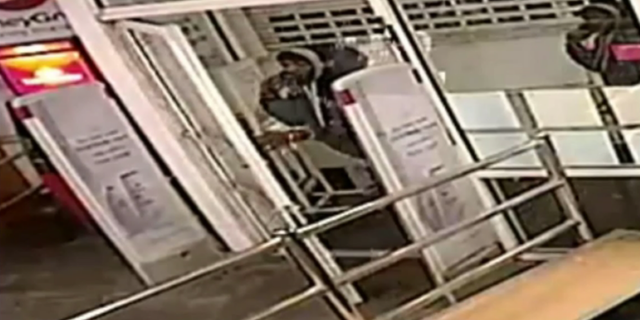 When the would-be robber ordered the employee to open the store's safe, the employee found that the office was locked.
The suspect fled the scene soon after. He was seen wearing a gray hoodie, gray sweatpants, a black jacket and a blue mask. 
PHILADELPHIA GUN VIOLENCE: BOY, 13, SHOT IN HEAD, KILLED: MAN WOUNDED WHILE SITTING IN CAR WITH TODDLER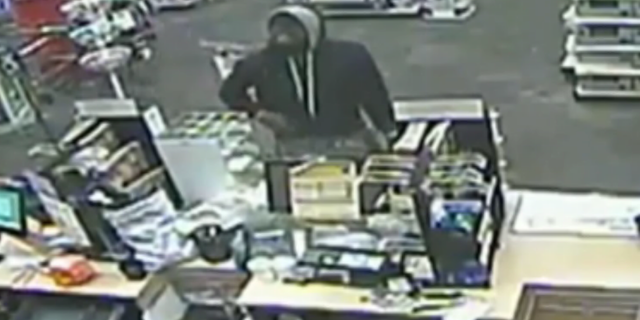 Anyone with information about the incident is asked to call Philadelphia's Northwest Detective Division at 215-686-3353. All tips are confidential.
CLICK HERE TO GET THE FOX NEWS APP