They say no press is bad press, but for singer Pink, some press is hard to digest.
The 43-year-old singer has been prevalent in the media lately as she continues to promote her new album "Trustfall." With a career that spans nearly three decades, Pink's tenure as a musician has seen the artist make waves for her performances,  achievements and unfortunately, her public feuds.
Taking to Instagram, Pink shared her frustration with the media pigeonholing her to storylines of her past.
"I'm so saddened and disappointed by the narrative surrounding some of the press I've been doing around my album," Pink wrote. "While some of the responsibility lays with me and my inability to lie, and my uncanny ability to overshare- my real disappointment lies in the fact that the art can never be the focus when you're a woman."
P!NK REVISTS CHRISTINA AGUILERA 'LADY MARMALADE' FEUD IN PROFANE TWEETS: 'I DON'T NEED TO KISS HER A–'
In the past week, Pink has been transparent about her relationship with both Christina Aguilera and Madonna.
While ranking her music videos, Pink seemingly shaded Aguilera, saying the music video shoot for their collaboration "Lady Marmalade" was not enjoyable due to "personalities" on set. The song also features rapper Lil' Kim and Mya with intros and outros by Missy Elliot.
"It wasn't very fun to make," she told Buzzfeed UK in a video shared to TikTok last week. "I'm all about fun and it was like a lot of fuss. And there were some personalities…Kim and Mya were nice."
When faced with backlash, Pink took to Twitter to share her opinions on the Aguilera matter, even writing "Also- I kissed xtinas mouth. I don't need to kiss her a–."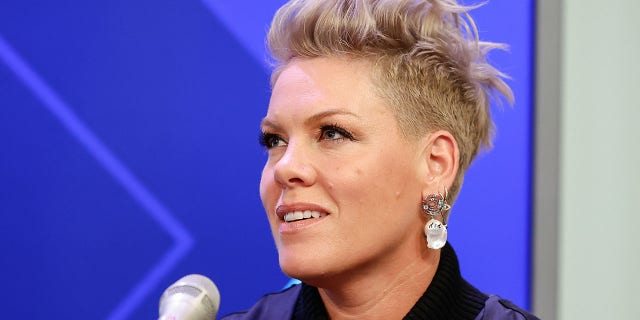 CLICK HERE TO SIGN UP FOR THE ENTERTAINMENT NEWSLETTER
In her Instagram statement, Pink voiced that what should be a celebratory time of her new music has now become an opportunity to promote feuds.
"The fact that I created one of the most beautiful albums with the most beautiful people -sang my a– off, made Myself wholly Vulnerable – eleven albums in, selling out stadiums, raising good kids, steadily Employing hundreds of Good, Hardworking people, the only Thing they ask you about over and over is a silly feud (sic) from your Twenties. I take responsibility also- I'm out of Practice Dodging the bulls–t that gets thrown at us hardworking women. I'm notorious For saying too much," she wrote beneath a silly selfie with her child.
Her written statement mirrors a conversation she had earlier in the week with Howard Stern. 
While acknowledging her love for Madonna, Pink also admitted the singer "doesn't like" her following a "silly" incident on "Live with Regis and Kelly" when they first met 20 years ago.  During the talk show appearance, Pink made a joke about Madonna wanting to meet her, as opposed to the other way around. Pink shared that at the time, she was super excited to meet the "Material Girl" singer.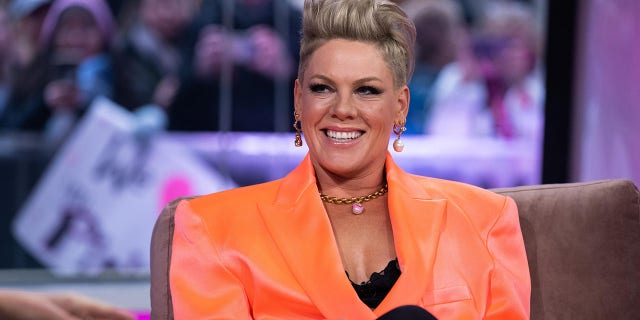 PINK SAYS MADONNA 'DOESN'T LIKE' HER AFTER 'SILLY' 'REGIS AND KELLY' MEETING WHEN SHE MADE 'FANGIRLING' JOKE
"Some people just don't like me," she told Stern. "I'm a polarizing individual." 
Despite a "polarizing" personality, Pink stands firm in her depictions of past events.
"I've never lied," she wrote on Instagram. "And for every one or two women I've had issue with – there are hundreds that I've complimented and supported and loved on. But we don't talk about that. I wonder when the last time Bradley Cooper or Robert DeNiro (sic) were asked in interview after interview about any argument they'd ever had. How about Christian Bale? We stick to the art with them, don't we? I'd like to have the same opportunity," she said, calling out the parody between how women and men are interviewed.
"I also believe in authentic apology- and owning Your Mistakes. I should say less. Every time. Say less. Something I'm working on. This was a good Reminder. My wish is To share the pains and the celebrations of this messy life through music and on stage. And I've accomplished that. Incredibly and consistently," she concluded, before directly addressing Aguilera.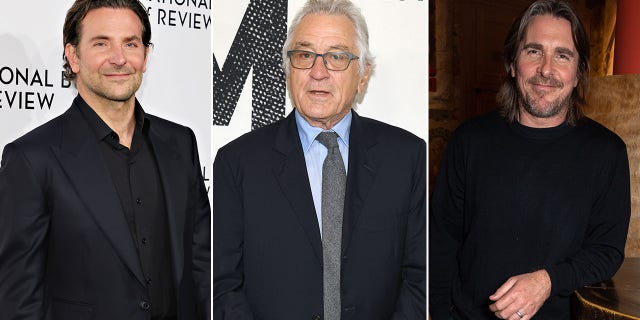 CLICK HERE TO GET THE FOX NEWS APP
"To Christina- you know where we stand. Resolved. Onwards and upwards. And thank you all for listening- and for the 25 years Of kick a– love and support. Peace"