A pair of Rhode Island Democrats have introduced legislation that would decriminalize the use of so-called "magic mushrooms" in the state. 
State Rep. Brandon Potter and state Sen. Meghan Kallman are sponsoring legislation that would legalize the personal use of psilocybin, or psychedelic mushrooms. Contingent on approval from the Food and Drug Administration (FDA), their bill would also permit psilocybin to be used to treat chronic mental health disorders.
"Veterans and many others in our community are struggling with chronic PTSD, depression and other mental health disorders that can be totally debilitating," Potter said in a statement. "We should give them the freedom to try every tool available and not criminalize a natural, effective remedy."
US VETERANS WITH PTSD TURN TO PSYCHEDELIC DRUGS OVERSEAS AS VA FRUSTRATION GROWS
The bill, H 5923, would permit Rhode Island residents to carry up to one ounce of psilocybin or grow mushrooms containing psilocybin at home for personal use. It would also require the Rhode Island Department of Health to craft regulations guiding the use of psilocybin as a medical treatment if the FDA approves such treatments.
Mushrooms containing psilocybin are naturally found in Mexico, Central America and the United States. They are available fresh or dried and are ingested orally or brewed as tea to produce hallucinations, according to the Drug Enforcement Administration (DEA).
ILLINOIS LAWMAKER SEEKS LEGALIZATION OF PSYCHEDELIC MUSHROOMS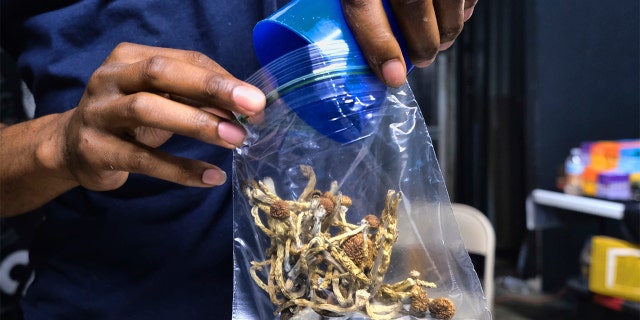 Psilocybin is classified as a Schedule I drug under the Controlled Substances Act, along with harmful, addictive substances including fentanyl and cocaine. Rhode Island state law puts magic mushrooms in the same category as heroin, cocaine and methamphetamine.
The drug was criminalized in the 1970s when President Richard Nixon launched the "war on drugs," preventing researchers from exploring its value as a potential medication.
US STATES CONSIDERING THE LEGALIZATION OF PSYCHEDELIC MUSHROOMS FOR THERAPEUTIC USE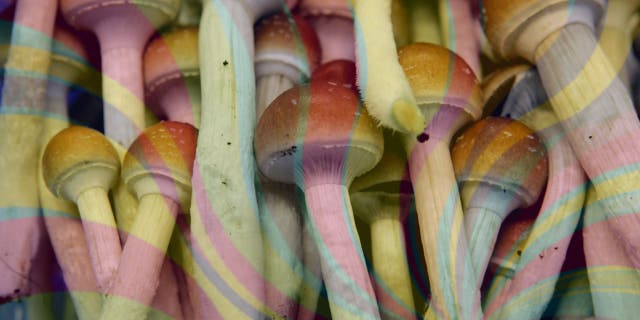 However, the FDA designated psilocybin as a "breakthrough therapy" in 2017 after research suggested the hallucinogen is safe when administered in controlled settings and could be used to relieve symptoms of depression, obsessive compulsive disorder and other mental health disorders. A study published in the New England Journal of Medicine in November 2022 found a single 25-milligram dose of the drug reduced treatment-resistant depression over a period of three weeks, though it did have side effects including headaches, nausea and dizziness.
Advocates say psilocybin should not be classified as a Schedule I drug along with fentanyl or heroin, which are deadly drugs.
CLICK HERE TO GET THE FOX NEWS APP
"Psilocybin is not addictive. It's naturally occurring and people have been using it recreationally and medicinally for thousands of years," Kallman said. "It is only illegal because, over 50 years ago, President Nixon associated it with his political opponents. It's time to undo that mistake and give our neighbors struggling with chronic mental illness, and all Rhode Islanders, the freedom to use psilocybin responsibly."