A bipartisan group of U.S. senators launched an inquiry into Georgia's foster care system following allegations of abuse and neglect of children.
Sens. Jon Ossoff, D-Ga., and Marsha Blackburn, R-Tenn., wrote a letter to Georgia Department of Human Services commissioner Candice Broce demanding answers following a July 2022 report from the Georgia Office of the Child Advocate that revealed caseworkers were no longer adequately responding to child abuse cases.
Ossoff is chairman of the Senate Human Rights Subcommittee and Blackburn is the ranking member.
"As leaders, we have no higher obligation than to protect those who cannot protect themselves – especially children at risk of abuse or neglect," the lawmakers wrote. "Our nation's foster care systems implicate the most fundamental human rights of American families and children, including their safety, dignity, and wellbeing. Yet recent official and press reports raise serious concerns about the ability of Georgia Division of Family and Children Services (DFCS) to ensure the safety and wellbeing of the children in its care."
AUTOPSY FOR GEORGIA WOMAN'S 'SUICIDE' REVEALS EXTENSIVE INJURIES PREVIOUSLY UNMENTIONED
The OCA investigation discovered that caseworkers failed to adequately respond to child abuse cases and placement services for victims of human trafficking, sexual abuse or physical abuse were often "inadequate" or "inappropriate."
The senators also asked for answers regarding reports that DFCS and the state of Georgia spent $28 million in 2022 to house children in hotels. Broce has previously said it placed children in hotels out of necessity due, in part, to staffing shortages.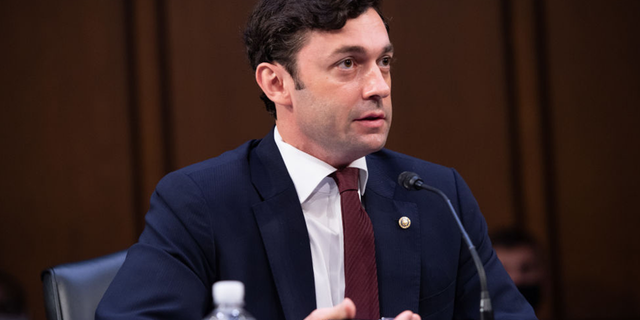 Ossoff and Blackburn further cited reports that DFCS believed children as young as 13 are able to "self-protect" and thus do not require assistance in homes with parents who are using drugs, a sexually abusive sibling or where basic needs are not being met. The lawmakers requested documents on DFCS's policy or position on children's ability to "self-protect." 
"While these issues may have started before your tenure, they can and must end under your watch," the senators' letter concluded. "We look forward to your prompt responses to help ensure the safety and wellbeing of Georgia's children, no matter their story."
GEORGIA MAN FACES MURDER CHARGES FOR ALLEGEDLY SHOOTING A MAN, MAY BE GANG-RELATED: POLICE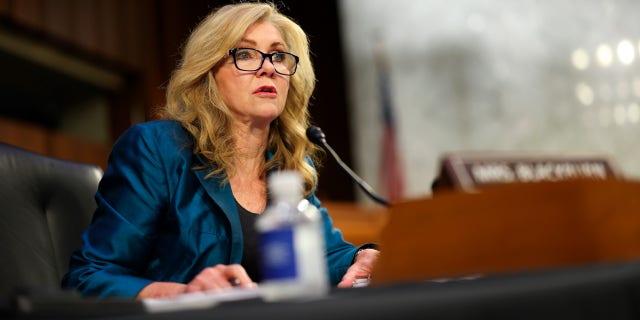 CLICK HERE TO GET THE FOX NEWS APP
The Georgia Department of Human Services said in a statement it received the letter and is looking forward to "sharing our efforts to protect Georgia's children."