Shaquille O'Neal wants to hear no Rihanna slander following his Super Bowl LVII halftime performance. 
Critics went to social media to take shots at Rihanna's show, but the former NBA champion had her back on "The Big Podcast with Shaq" this past Friday. 
"All you people disrespecting Rihanna, shut your face. Shut it up," O'Neal said. "We living in a world where people got too much freedom, keep your f—ing thoughts to yourself.
CLICK HERE FOR MORE SPORTS COVERAGE ON FOXNEWS.COM
"She did a wonderful job. She's pregnant, she blessed it, she did her thing, she didn't fall. Just leave it there. All you superstars that's disrespectful and causing beef, shut your face."
O'Neal mentioned "rappers" and "presidential candidates" in reference to those superstars he brought up. Perhaps former president Donald Trump was who he was pointing fingers at. 
RIHANNA'S HALFTIME SHOW TEAM 'CAREFULLY MANAGED' PREGNANCY NEWS BEFORE SUPER BOWL REVEAL, DIRECTOR SAYS
Trump took to social media to give his opinion on the performance and it wasn't a nice one. 
"EPIC FAIL: Rihanna gave, without question, the single worst Halftime Show in Super Bowl History," he wrote. "This after insulting far more than half of our Nation, which is already in serious DECLINE, with her foul and insulting language. Also, so much for her "Stylist!"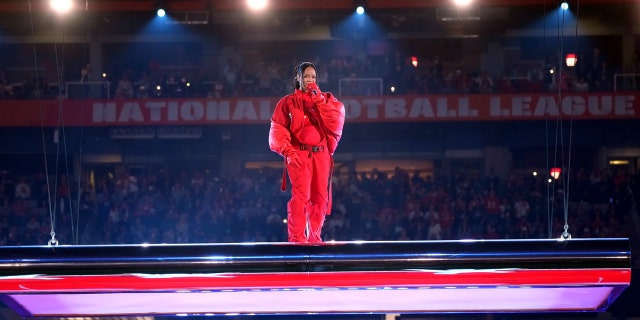 Trump said in the past that Rihanna, 35, would be "NOTHING" without her stylist. 
Rapper Kodak Black also posted live from State Farm Stadium during halftime while watching the show, saying "Uncle Trump said that s— garbage man."
Either way, Shaq said if he was dating Rihanna, he'd take matters a bit further than just speaking on the podcast. 
OLIVIA WILDE ROASTED AFTER TAGGING RIHANNA IN 'THIRSTY' INSTAGRAM STORY ABOUT LONGTIME BOYFRIEND A$AP ROCKY
"If she was my woman and I seen one of you superstars do that, I'm gonna have to get at you," he said. "Rappers. Presidential candidates. I'm gonna have to get at you. Leave her alone."
Rihanna also performed pregnant, as a representative of hers confirmed following the show.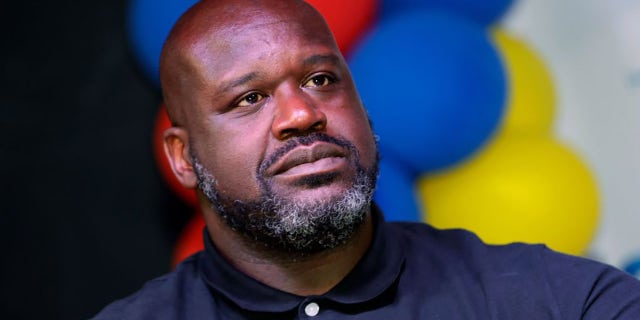 CLICK HERE TO GET THE FOX NEWS APP
"She did a wonderful job," Shaq said. "She's pregnant. She blessed it. She did her thing. She didn't fall. Just leave it there. All you superstars that's disrespectful and causing beef, shut your face."