"Late Show" host Stephen Colbert was ripped on Twitter after he ridiculed a bombshell report alleging the Energy Department assessed COVID-19 most likely originated from a Chinese lab.
Colbert was accused of mischaracterizing and downplaying the Wall Street Journal report on the classified documents during his Monday night show monologue. 
"Well, there it is! Chinese wet markets, you're off the hook," the liberal comedian joked before mocking the intelligence agency which oversees biological weapons for investigating the pandemic origins.
"If like me, you're wondering why the Department of Energy is the one making this judgment, it's because that agency oversees a network of U.S. national laboratories, some of which conduct advanced biological research," he admitted.
JON STEWART RECOUNTS ANGRY BACKLASH FOR PUSHING LAB LEAK THEORY ON COLBERT: 'F— YOU, I'M DONE'
"No. No! Bad energy department. No bio labs until you finish building your electric car charging stations! Stay in your lane!" he mocked. "You don't see the Census Bureau building nukes!"
But the left-wing host's monologue didn't sit well with conservative critics. 
"'Stay in your lane,' Colbert says to one of the 18 US intelligence agencies. Clearly, only late-night comics have the authority to judge how COVID-19 was released," RedState writer Bonchie mocked.
Outkick Sports writer Ian Miller said the monologue illustrated Colbert's "endless, willful rejection of reality." 
"It is impossible for people like Colbert to accept information that means Fauci and their other political allies lied to the public," he tweeted. "There's an endless, willful rejection of reality to protect their ideology and undeserved sense of self importance."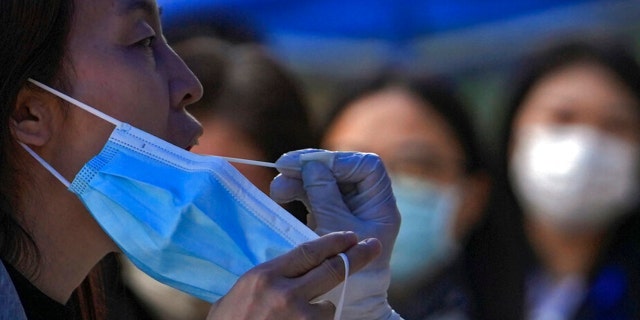 CREDIBILITY CRISIS: EGG ON MEDIA'S FACE AFTER DISMISSING COVID LAB LEAK AS 'DEBUNKED' CONSPIRACY THEORY
Several Twitter users poked fun at Colbert's suggestion the Energy Department "stay" in their lane.
"When Colbert tells the Energy Dept to 'stay in their lane,' what he actually means is 'you're on our team, don't ever say anything to make us look bad again,'" Fox News contributor and New York Post columnist Karol Markowicz tweeted.
Media critic and Fox News contributor Joe Concha suggested Colbert's comments reminded him of when the comedian was more political when President Trump was in office.
"Vintage Colbert. And not in a good way," he mocked.
Washington Examiner reporter Jerry Dunleavy noted how the liberal comedian omitted how other intelligence agencies also had "low confidence" in their belief the virus naturally escaped from a wet market.
"Notice how Colbert emphasizes that Energy only has 'low confidence' in lab leak, brings up NIC & four other agencies leaning natural origin but doesn't mention they also only have 'low confidence', & doesn't mention at all that the only 'moderate confidence' is FBI with lab leak," he tweeted. 
"Funny 'Colbert' didn't tell Jon Stewart to stay in his lane when he said same thing as Energy Dept a year ago on his show," Washington Free Beacon executive editor Brent Scher tweeted.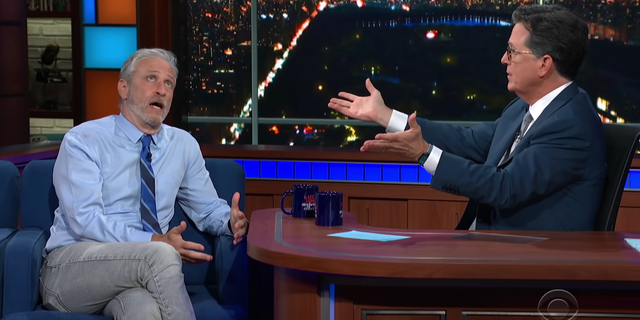 CLICK HERE TO GET THE FOX NEWS APP
The lab leak theory, or the theory that the virus came from a leak at the Wuhan Institute of Virology in Wuhan, China, was widely dismissed as a conspiracy and "fringe" theory. It was labeled as "misinformation" by Democrats, major news outlets, and social media companies in the early stages of the pandemic who tried to suppress the theory from being circulated. 
During a 2021 appearance on Colbert's show, former "Daily Show" host Jon Stewart suggested the lab leak theory was a valid explanation for the virus. At the time, Colbert mocked his friend for "working with Republican Sen. Ron Johnson."
Fox News' Ashley Carnahan contributed to this report.