Indian-born author Salman Rushdie blasted Puffin Books and the late author Roald Dahl's estate for allowing recent changes to his classic works that are now deemed offensive.
Puffin, the publisher of Dahl's classic works, hired sensitivity readers to update portions of the author's wording in the U.K. editions to ensure the books "can continue to be enjoyed by all today." The edits include new gender-neutral language and altered descriptions of certain characters' physical appearances.
"Roald Dahl was no angel but this is absurd censorship," Rushdie tweeted Saturday. "Puffin Books and the Dahl estate should be ashamed."
READERS HIGHLIGHT 'STUPID' EDITS TO CLASS ROALD DAHL BOOKS: 'HILARIOUSLY TERRIBLE'
Dahl's family issued an apology 30 years after his death for antisemitic statements he had made. 
Like Rushdie, however, many readers agreed the edits to his works are too far. Some highlighted what they viewed as the most egregious edits to some of his most famous works.
BILL MAHER REACTS TO SALMAN RUSHDIE ATTACK: DON'T COME AT ME WITH 'ISLAMOPHOBIC' TO SHUT OFF ISLAM DEBATE
For instance, Augustus Gloop, the chubby character in "Charlie and the Chocolate Factory," is now described as "enormous," while Mrs. Twit, a character from "The Twits," is described as just "beastly" instead of "ugly and beastly." In "James and the Giant Peach," the character of Miss Sponge is no longer described as "the fat one," Miss Spider's head is not "black" anymore, and the Earthworm has given up its "lovely pink" skin for "lovely smooth skin."
Others pointed out "awful" amendments to "The Witches."
Rushdie, 75, was attacked in August ahead of a lecture in upstate New York, suffering serious stab wounds. He sustained a damaged liver and severed nerves in an arm and an eye. The author has been the target of death threats for over three decades for penning the book "The Satanic Verses."
Many Muslims regarded a dream sequence based on the life of the Prophet Muhammad as blasphemy. The book had been banned and burned in India, Pakistan and more, and Iran's Grand Ayatollah Ruhollah Khomeini issued a fatwa calling for Rushdie's death in 1989.
Iranian state media condemned Rushdie after the attack, calling him an "apostate" and blasting his writings as "blasphemous."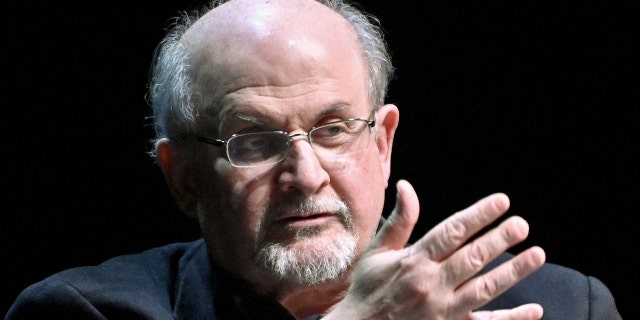 JK ROWLING SHOWS SUPPORT FOR SALMAN RUSHDIE, RECEIVES DEATH THREAT AFTER: 'YOU'RE NEXT'
Despite living under constant threat, Rushdie has continued to be an advocate for the freedom of expression.
"It is free speech that makes it possible for us to be free people," The Foundation for Individual Rights and Expression told Fox News Digital in a statement following the attack on Rushdie in August. "Unfortunately, there are those who wish us not to be free, who would rather use the assassin's veto to compel belief and silence dissent. Mr. Rushdie has long understood free speech's necessity. He is among its strongest advocates: 'Free speech is the whole thing, the whole ball game.'"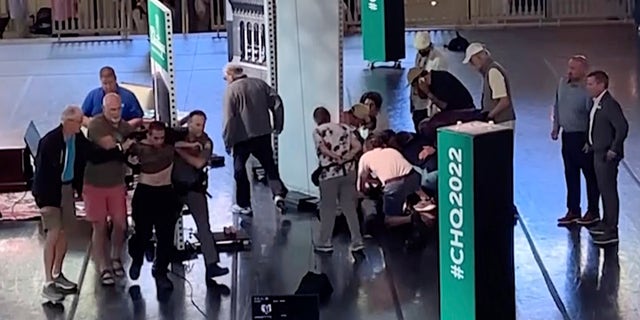 CLICK HERE TO GET THE FOX NEWS APP
Fox News' Sarah Rumpf and Andrew Mark Miller contributed to this report.