Temple University Police Officer Christopher Fitzgerald, who was fatally shot in the line of duty in Philadelphia on Saturday night, is the son of a former police chief of Fort Worth, Texas, officials said.
Fitzgerald made the ultimate sacrifice while following in the footsteps of his father, Joel Fitzgerald, the Fort Worth Police Department said. The elder Fitzgerald served as the police chief of Fort Worth for nearly four years until 2019. 
"We honor Officer Fitzgerald's selfless service and dedication to protecting and serving the public," the department said in a statement. "His memory will live on in the hearts of those who knew him and in the community he served."
Fitzgerald, a married father, was shot in the head while trying to stop a robbery suspect near the university's Philadelphia campus. He was rushed to a hospital where he later died.
TEMPLE UNIVERSITY ACCUSED COP KILLER ALLEGEDLY TRIED TO ROB FALLEN OFFICER BEFORE FLEEING
Authorities arrested 18-year-old Miles Pfeffer, of Buckingham Township, Pennsylvania, in connection with Fitzgerald's murder less than 12 hours after the shooting.
Pfeffer allegedly shot Fitzgerald in the head before attempting to rob the fallen officer of his gun and going through his pockets while he lay fatally wounded on the ground, the District Attorney's Office said.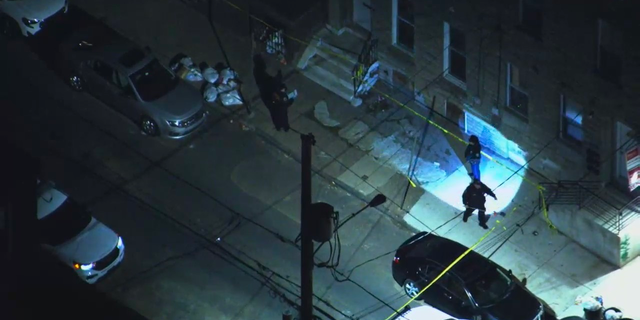 The 18-year-old then carjacked a vehicle near the murder scene, officials said.
U.S. Marshals captured Pfeffer and arrested him using Fitzgerald's handcuffs, officials said.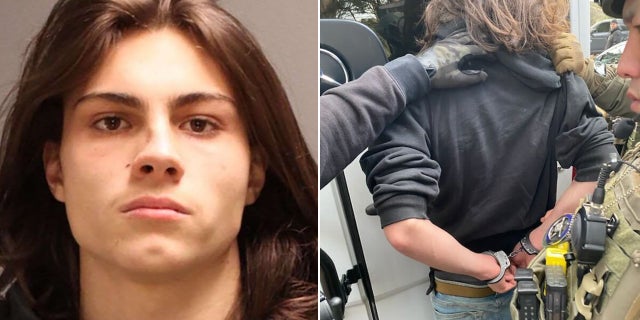 Pfeffer is facing a slew of charges, including murder of a law enforcement officer, robbery and carjacking, officials said. He is ineligible for release on bail.
TEMPLE UNIVERSITY POLICE OFFICER KILLED IN LINE OF DUTY NEAR PHILADELPHIA CAMPUS
Temple University officials said Fitzgerald had been on the university police force since October 2021.
"Officer Fitzgerald gave his life to selflessly serve and defend this community," Jennifer Griffin, the university's vice president for public safety, said in a statement. "This loss leaves an enormous hole in all of our hearts. He was a father, a husband, a son, a colleague, and a friend."
Fitzgerald's death was the first fatal shooting of an on-duty police officer in Philadelphia since 2020, according to The Philadelphia Inquirer.