A proposed Texas law, if passed, would legalize the use of alkaline hydrolysis as a means of cremation.
State Sen. Nathan Johnson filed S.B. 105 in November 2022, but last week the proposed act received its first reading in the senate.
By the bill's definition, cremation is the process of reducing human remains to their essential elements.
AUSTIN MAYOR EMBROILED IN FIGHT WITH POLICE OFFICIALS AMID FALLOUT OVER STREET RACE TAKEOVER, CONTRACT DISPUTE
Traditional means of cremation, and the only legal method in Texas, is with the use of a furnace, which burns the human remains into ashes and mineral fragments, which most times are transferred to an urn.
Johnson's bill would allow the use of hot water, alkaline chemicals and pressure to break the body down to its basic elements in about 4-5 hours.
Water cremation takes place in an alkaline hydrolysis vessel, which would be required under the law.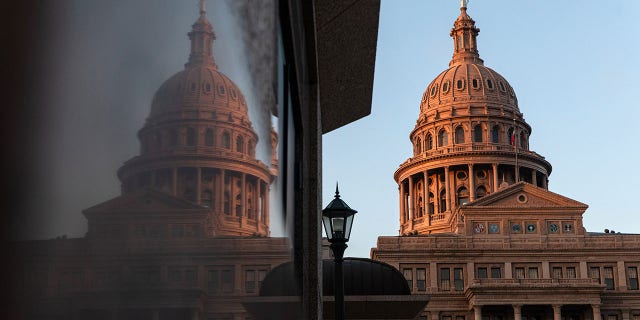 Johnson did not immediately respond to inquiries about the bill.
THREE TEENS, 1 MAN DEAD IN APPARENT MURDER-SUICIDE IN TEXAS HOME
The Cremation Association of North America, or CANA, shows on its website that in 2021, there were 3,388,138 deaths in the U.S. Of those deaths, 1,949,074 bodies were cremated that year, or 57.5%. The rate has increased nearly 24% since 2006, when the cremation rate was 33.8%.
The organization said on its website that Alkaline Hydrolysis is also known as AH, flameless cremation, green cremation, water cremation, chemical cremation, aquamation, biocremation, or Resomation.
While cremation may be defined in a dictionary as reducing something to ashes by burning, the CANA notes that the term is defined by legislation, not a dictionary.
"For many states and provinces, cremation is not just combustion but chemical, mechanical or thermal dissolution of remains to bone fragments," CANA said in the article, published in November 2018.
HOUSTON MAN SUFFERING MENTAL EPISODE STRUCK AND KILLED BY 18-WHEELER WHILE DANCING IN THE STREET
CANA did not immediately respond to questions on the method.
Still, Texas is just one of more than 20 states where water cremation is currently illegal.
CBS station KXAN in Austin, Texas reported that the Texas Catholic Conference of Bishops opposes the legalization of water cremation because the method fails to treat the body with dignity and respect, but also because the water could be dumped in sewers after the cremation.
CLICK HERE TO GET THE FOX NEWS APP
If the bill passes with two-thirds of the vote from the House, it will go into effect immediately. But if the passes with less than two-thirds, it would not go into effect until Sept. 1, 2023.