Days after a Seattle-area podcaster and her husband asked a Washington state judge for a protection order against a Texas man who had been harassing them, he allegedly broke into their home in the middle of the night and killed them.
A home invasion attack left the couple dead early Friday, according to police in Redmond, about 15 miles east of Seattle.
Authorities have not officially released the names of the victims, pending the medical examiner's findings, but they said stalking suspect Ramin Khodakaramrezaei, previously of Houston, was found dead inside the $1.3 million home.
Property records show it belongs to Zohreh Sadeghi, 33, and Mohammad Milad Naseri, 35, who filed for a protection order against Khodakaramrezaei March 3.
CONNECTICUT PARENTS ARRESTED IN PREP SCHOOL STUDENT'S DEATH AT 2022 HOUSE PARTY STABBING
Khodakaramrezaei was facing stalking and harassment charges filed March 2.
Sadeghi's mother, who was also at the home at the time of the attack, escaped and called 911 from a neighbor's house around 1:45 a.m., according to authorities. 
UTAH FARMER DYLAN ROUNDS REMAINS MISSING AS PRIME SUSPECT CHARGED WITH MURDER
Officers arrived to find an unconscious man on the floor and pulled him outside, where they discovered he'd been shot. Despite attempts at CPR, he was pronounced dead at the scene.
Inside the home, they also found the bodies of a woman and the suspect.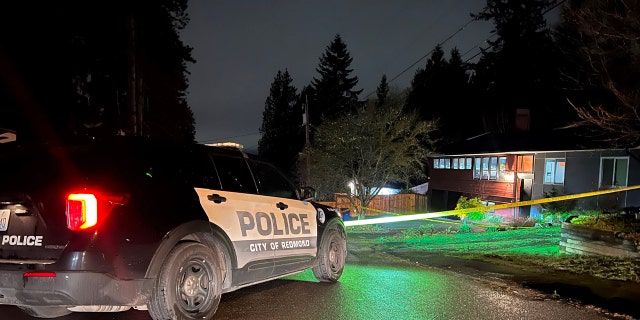 "Khodakaramrezaei had reportedly listened to the female victim's podcasts and began communicating with her," police said in a statement. "The victim and suspect became friends, but when things escalated, she filed a no-contact order against him."
Court records show that Sadeghi and Naseri's lawyer told a judge last week he wasn't sure whether Khodakaramrezaei owned weapons but believed he might.
The court granted a temporary order of protection and an order for Khodakaramrezaei to surrender his weapons.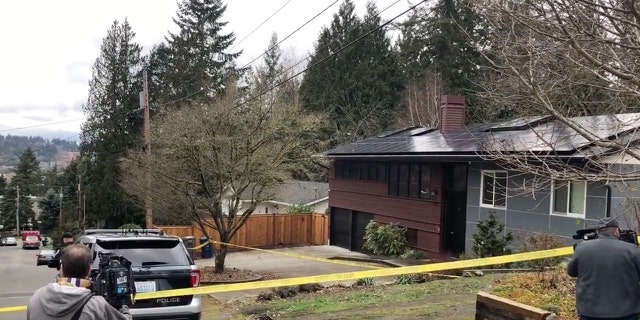 The couple's attorney did not immediately return a call seeking comment.
Redmond Police say detectives were already familiar with the victim due to the ongoing stalking investigation.
Authorities could not immediately provide the name of Sadeghi's podcast.
CLICK HERE TO GET THE FOX NEWS APP
"Our hearts go out to the victim's family and the Redmond community following this horrific tragedy," Redmond Police Chief Darrell Lowe said in a statement. "This is an incredibly sad situation and the worst possible outcome of a stalking case. We will continue investigating what led to this tragic loss."
Texas court records show Khodakaramrezaei leaves behind a 7-year-old daughter, who is living with his ex-wife.