Warning: This story contains graphic images. 
A Texas dog owner is facing a felony charge after five of his pit bulls mauled one of his neighbors last month.
Eric Moten, 31, was charged with one count of attack by dog resulting in serious bodily injury on Wednesday.
Terrence Marshall said that he was checking the weather when Moten's dogs mauled him outside of his Arlington apartment.
The dogs bit Marshall's arms, nose, head, feet and legs. His right eye was previously damaged in a similar incident. 
GEORGIA BOY, 11, PULLED FROM BIKE AND ATTACKED BY 'LOOSE' PIT BULLS LOSES PART OF EAR, MOST OF HIS SCALP
The 49-year-old told police that Moten pulled the dogs off of him, but the dog owner returned to his apartment without rendering aid.
Despite suffering several injuries and needing 79 stitches, Marshall said that he remains resilient.
"This [is] just a small hurdle that I have to overcome," Marshall told FOX 4 Dallas. "I'm not going to let anything like this stop me because I will fight."
DALLAS 4-YEAR-OLD GIRL REPORTEDLY DIES FROM A MULTIPLE-DOG ATTACK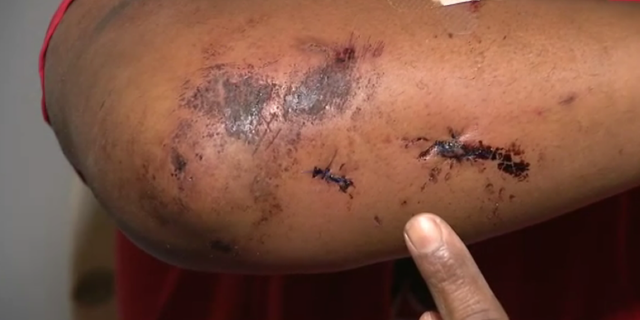 Moten's neighbors claimed the dogs were "always in the courtyard unsecured," according to court documents.
This was not the first incident involving Moten's dogs. Another person was attacked by them last December, but the extent of the injury is unknown.
Moten was cited for reckless damage the same month when he left the dogs in a vacant apartment building.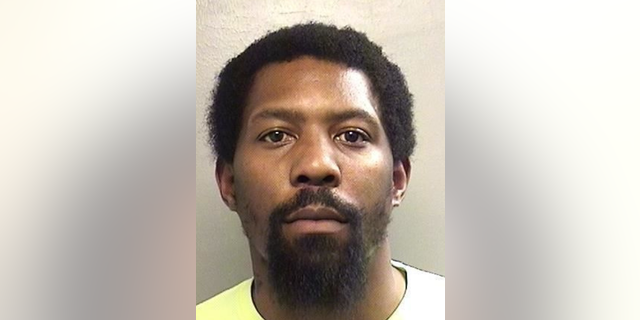 CLICK HERE TO GET THE FOX NEWS APP
Moten was booked into Tarrant County Jail on a $10,000 bond. He faces up to $10,000 in fines and a maximum of 10 years in prison.