Authorities are asking for the public's help in solving the murder of an up-and-coming model in a Dallas neighborhood last year. 
Ja Meesia Anderson-Busby, 24, was shot in broad daylight in the 9800 block of Grove Oaks Boulevard on April 10, 2022. 
Investigators determined that an "unknown suspect" shot Anderson-Busy. Her family told police that she had no enemies. 
"Ja Meesia Anderson-Busby was outside playing with a friend of hers in the front yard and enjoying a nice sunny day when she observed somebody down the street … kind of looking strange," Dallas Police Detective Reggie Woods told FOX 4. 
FLORIDA LAW BANNING FIREARM SALES TO PEOPLE YOUNGER THAN 21 UPHELD BY FEDERAL APPEALS COURT
That's when Anderson-Busby and her friend started running back toward the house as the suspect ran toward them with a gun, authorities said. 
"The suspect intentionally ran towards her because there were actually three people standing out in the front yard: a friend of hers and a relative, and he bypassed both of them to run towards Miss Anderson-Busy and shot her," Woods said.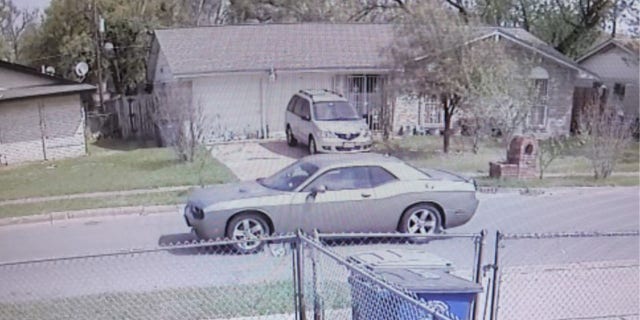 Footage and video shared by the Dallas Police Department Wednesday show the suspect wearing a gray hoodie and red sweatpants. 
Authorities said the suspect fled the area on foot. Camera footage obtained by detectives shows the suspect driving a gray Dodge Challenger. Investigators believe the suspect parked and walked to the scene of the shooting. 
CLICK HERE TO GET THE FOX NEWS APP
Anyone with information on Anderson-Busby's murder is being asked to contact Detective Woods at reginald.woods@dallaspolice.gov or 214-671-3721.