Former President Donald Trump's attorney issued a stark warning against the "completely weaponized" legal system, arguing the Manhattan district attorney's office is navigating uncharted legal waters over potential criminal charges targeting the former commander-in-chief. 
The 45th president was invited to testify before a grand jury in connection with the five-year-long investigation into alleged "hush money" paid to porn star Stormy Daniels in 2016, a legal source told Fox News last week. 
Experts claim the invitation could signal an indictment is on the horizon.
TRUMP VOLUNTARILY DISMISSES SECOND LAWSUIT AGAINST NEW YORK ATTORNEY GENERAL LETITIA JAMES 
But Joe Tacopina, Trump's attorney, told Sean Hannity Monday that the possibility of criminal charges has prompted a "heavy dose of disgust" among lawyers nationwide as prosecutors could try to argue Daniels' payment to a violation of campaign finance laws. 
"I still hold out hope that justice will prevail, because there has to be and there is, in fact, a heavy dose of disgust in the legal community, in the bar with prosecutors, defense attorneys, judges that they're doing this," Tacopina told "Hannity."
"This is not what we do. This legal system has now been weaponized, completely weaponized."
New York prosecutors may argue the $130,000 payment made to Daniels could be categorized as an improper donation to the Trump campaign in a ploy to prevent her from disclosing the alleged affair, which he has denied.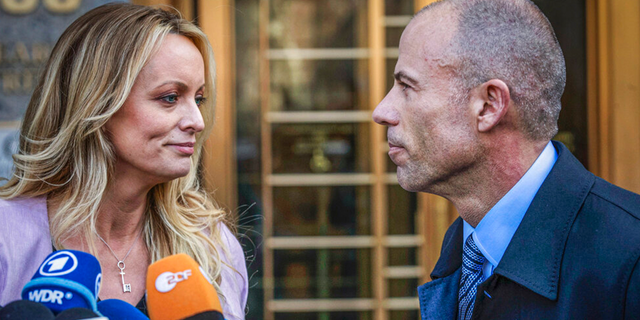 Tacopina noted Trump has denied he had an affair with Daniels "from day one," and even argued the former president was an extortion victim, citing the adult film star's intent to go public with the allegations prior to Election Day. 
And since the money was "personal funds," prosecutors cannot deploy a tactic tying the payment to a campaign finance law violation, he argued. 
"The crucial distinction is separating campaign funds from personal funds," Tacopina said. "Could you imagine showing where we'd be tonight if President Trump had used campaign funds to make this payment? Oh, my God. They'd be calling for his scalp. Instead, he did everything the right way."
CLICK HERE TO GET THE FOX NEWS APP
"He did nothing wrong, as he has said repeatedly, and suspending campaign funds from personal funds and separating those two is the critical distinction here," he continued. 
Nonetheless, Tacopina argued indicting Trump over the payment to Daniels is "completely unprecedented," given the "untested" nature of the applicable legal precedent. 
"Campaign finance laws are murky to begin with, and all the underlying legal theories that they have here, that we've been hearing about from them to the DA's office are untested, completely untested and have never been utilized in this manner," he continued.