The strange antics of the forewoman of a special grand jury in the media this week have surprised legal experts and annoyed liberal media pundits, who warned she could compromise a potential prosecution of President Trump and his associates.
Emily Kohrs, foreperson of the special Fulton County (Ga.) grand jury empaneled to investigate allegations of election meddling in 2020, seemed eager to share details of the lengthy probe in interviews with CNN, NBC News, The New York Times, The Associated Press and The Atlanta Journal-Constitution this week. 
Clips circulating online of the 30-year-old woman smirking and bursting into giggles while teasing the grand jury's recommended indictments – which have not yet been made public – raised concerns from even liberal media figures that she could be "destroying" the prosecution's case.
In all her appearances, she appeared to strongly hint that Trump was among those recommended for criminal charges – the grand jury she was on did not have indictment powers. On television, her grins and coy behavior were odd enough that even left-wing MSNBC host Lawrence O'Donnell, after playing clips of her NBC interview, felt compelled to say she was not a seasoned media professional.
TRUMP GRAND JURY FOREPERSON EMILY KOHRS LAUGHS, JOKES THROUGH STRANGE MEDIA TOUR ON CNN, NBC NEWS
"I thought it would be really cool to get sixty seconds with President Trump of me looking at him, and being like, 'Do you solemnly swear—' and me getting to swear him in. I just thought that would be an awesome moment," she said excitedly in one widely-shared clip.
Kohrs reportedly "rolled her eyes and burst out laughing," in a print interview, after reporters shared President Trump's Truth Social post claiming "total exoneration" by the special grand jury.
"Did he really say that? Oh, that's fantastic. That's phenomenal. I love it," she told the AJC. Kohrs added her own coy response to the former president's claim. "I invoke my Fifth Amendment right. That's what I have to say to that."
While on CNN, Kohrs revealed multiple people would be recommended for indictments and chuckled. "It's not a short list," she quipped. In one remark that drew particular criticism, she said she would be disappointed if no charges resulted from the grand jury's investigation, saying there was "too much of my time" and others spent on the matter.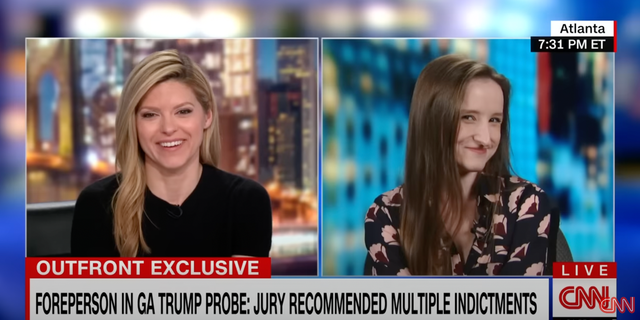 CNN REPORTERS AGONIZE OVER TRUMP GRAND JURY FOREWOMAN'S BIZARRE MEDIA BLITZ: 'PROSECUTOR'S NIGHTMARE'
Declining to answer if Trump was on the list, she smirked and held back a giggle. "Especially If they've been following the investigation, I can't see it being a shocker," she said about the indictments.
"There may be parts of it that you did not expect, but I don't believe that the season finale will have any major plot twists, you know what I mean?" she added to the AJC. On NBC News and CNN, she made similar remarks, at times smiling like she knew she was giving tantalizing remarks.
Liberal media figures from MSNBC's Charlie Sykes to "The View" co-host Joy Behar were frantic that the media blitz was going to end up helping Trump.
"Seriously, this woman should not be on television. She should not be doing this. There is no upside," Sykes tweeted.
Behar said Wednesday that Kohrs should "keep her big bazoo shut," and she "could destroy this case."
Mike Pence's former adviser Olivia Troye, a Trump critic, also worried that Kohrs would hurt the case's outcome.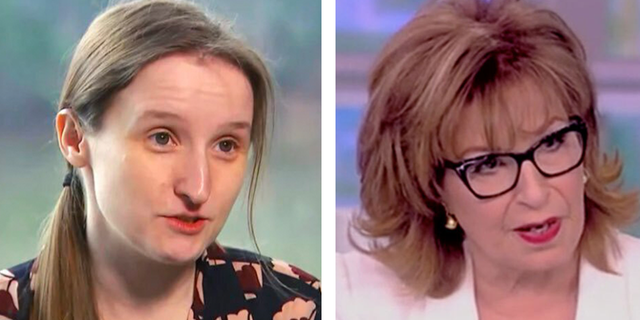 JOY BEHAR FUMES OVER TRUMP GRAND JURY MEMBER TOUR: 'SHOULDN'T SHE BE KEEPING HER BIG BAZOO SHUT?'
"Really hope someone is advising Emily Kohrs on safety & security precautions for her own well-being. Also really hoping that her decision to go public as a Georgia Grand Jury foreperson, about one of the most significant cases for our country, doesn't hurt the outcome in the end," she tweeted.
"Agreed. It would be helpful if she'd stop giving interviews," former journalist for the Sacramento Bee Anita Creamer tweeted.
 
On MSNBC Wednesday, former U.S. Attorney Harry Litman said she was "not much of a poker player" and that while she hadn't broken any laws, she had created a "marginal addition of trouble" for District Attorney Fani Willis, D.
Tuesday night after her media blitz, CNN anchor Anderson Cooper also questioned if it was "responsible" for the juror to give interviews.
CNN legal analyst Elie Honig said it was a "horrible idea" and that the prosecutors were likely "wincing."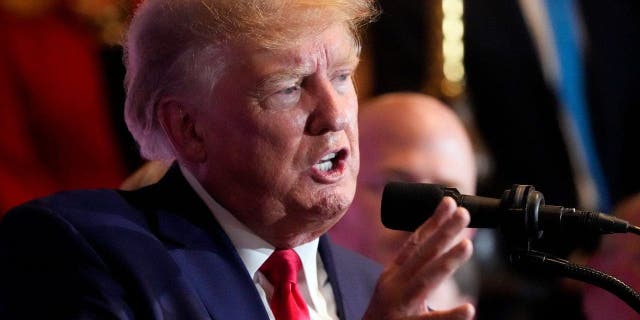 "She shouldn't be doing this," ABC News legal analyst Dan Abrams told his outlet. "It isn't helpful to the perception of the objectivity of the criminal justice system, and it starts to feel like she's putting pressure on the district attorney to actually move forward with charges."
PARTS OF TRUMP GEORGIA GRAND JURY REPORT ARE RELEASED, SUGGESTING POSSIBLE WITNESS PERJURY
Legal experts said Kohrs' chatty media interviews were not necessarily ruinous in interviews with Fox News Digital, but they said they were certainly unusual and unhelpful in convincing the public of the seriousness of the case.
When asked about the impact of Kohrs' media appearances, Gerard Filitti, senior counsel at the international nonprofit legal think tank The Lawfare Project, said that the conduct "certainly raises eyebrows."
While Georgia law requires each member of the grand jury to keep the deliberations of the grand jury a secret, Filitti said that so far, Kohrs has avoided crossing the line, mostly sharing personal observations about her experience.  
He added that grand juries are generally kept under wraps for many reasons, like protecting the reputations of those not being charged, encouraging reluctant witnesses to come forward and avoiding attempts to improperly influence a grand juror. 
"If anything, Kohrs's approach – including talking about swearing in a witness while holding a popsicle – does more to trivialize the grand jury than assure the public of the seriousness with which it considered the evidence. This is the larger problem with her media tour, beyond whether she crosses the line and reveals actual deliberation," he said. 
According to Filitti, the media blitz doesn't put any future prosecution of Trump or anyone else in true jeopardy, but rather "serves as fodder" for individuals attempting to "obfuscate the issues" or "delay potential prosecution." 
"Sensationalizing a special grand jury proceeding in this manner does little to further the interests of justice," he added.  
FORMER PROSECUTOR SLAMS GEORGIA GRAND JURY INVESTIGATION INTO TRUMP: 'POLITICAL PERSECUTION'
Nicholas Creel, an assistant professor of business law at Georgia College and State University, said he was "pretty skeptical" about the idea Khors' media appearances could hurt a potential case against Trump.  
"For one, Trump is one of the most well-known people in the world. Almost nobody is going to learn about him or what he's being accused of for the first time from these interviews. The coverage over his attempts to overturn the Georgia election was far too saturated for me to believe a few more new stories are going to make it any more difficult to get an impartial jury pool," he said.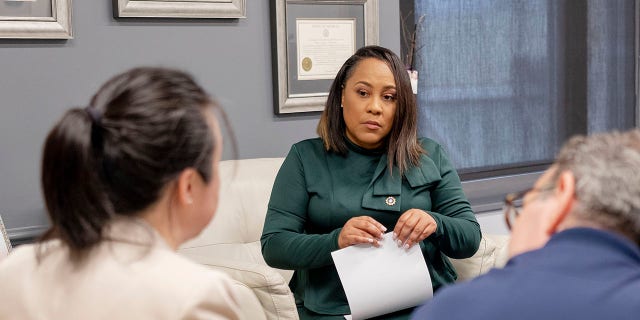 Creel also noted that Kohrs steered clear of speaking to any of the contents of deliberations among fellow jurors, a move which is strictly forbidden under Georgia law. In fact, he added that had she wanted to, Khors could have gone further than she already had and spoken on the specifics of the report. 
"For example, she could start to divulge the names of those the special grand jury recommended charges for as well as the statutes they were implicated under, who was offered immunity, and more," he said.
Criminal defense attorney Rachel Fiset, the co-founder and managing partner of Los Angeles-based firm Zweiback, Fiset & Zalduendo LLP, agreed that Kohrs did not break the law, but was walking a "very fine line."
While Fiset opined that the Fulton County prosecutors were probably "disgusted" by Khors' actions, she said it appeared "unlikely" she would be prosecuted for them.  
"The District Attorney will not want to bring into focus any potential irregularities with her case moving forward – and, as this is all after the fact, it should not actually affect the recommendations of the grand jury," Fiset added. "Instead, Kohrs appears to be giving valuable insight to anyone in the crosshairs of an indictment by naming witnesses and potential charges the D.A. may elect to bring." 
CLICK HERE TO GET THE FOX NEWS APP
Fox News' Brian Flood, Hanna Penreck and David Rutz contributed to this report.