Former President Trump lashed out at Rep. Eric Swalwell, D-Calif., on Thursday after he sponsored a bill that would ban Trump and several of his associates from the U.S. Capitol building. 
That bill, introduced by Rep. Nikema Williams, D-Ga., with Swalwell as the sole co-sponsor, would bar Trump from the halls of Congress because his "effort to undermine and overturn the 2020 presidential election damaged the functions of our democracy." 
Trump responded on Thursday by mocking Swalwell for losing his spot on the House Intelligence Committee and accusing him of "falling desperately in love with a Chinese spy, Fang Fang."
"This idiot is now calling (for publicity purposes only!) for some Great American Patriots, including me, to be banned from the Capitol," Trump said in a statement on Thursday. 
Axios originally reported in December 2020 that a Chinese intelligence operative helped raise funds for Swalwell's 2014 re-election campaign and placed at least one intern in his office. 
Swalwell has denied wrongdoing, telling The View last month that he immediately cut her off after receiving a briefing from the FBI. 
WHERE THE 2024 WHITE HOUSE RACE STANDS ON PRESIDENT'S DAY 2023
His office also defended the bill to ban Trump from the U.S. Capitol on Thursday. 
"When the village nearly burns down, we don't invite the arsonist back to visit," Jessica Gail, Swalwell's communications director, told Fox News Digital.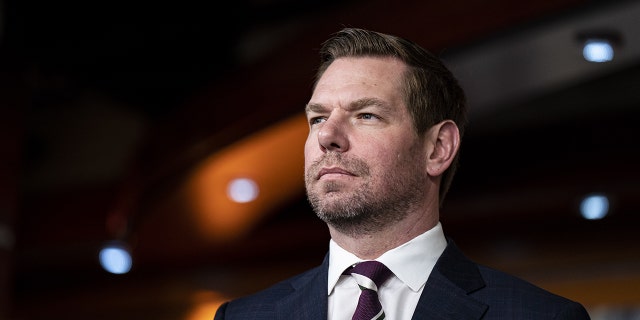 House Speaker Kevin McCarthy, D-Calif., cited Swalwell's association with the Chinese spy in kicking him off the House Intelligence Committee. 
"It wasn't just us who were concerned about it, the FBI was concerned about putting a member of Congress on the Intel committee that has the rights to see things that others don't, because of his knowledge and relationship with a Chinese spy," McCarthy told reporters last month. 
MCCARTHY CONFIRMS SCHIFF, SWALWELL, OMAR WILL LOSE COMMITTEE SEATS
Swalwell's bill would also ban former Trump adviser Steve Bannon; former White House chief of staff Mark Meadows; former White House deputy chief of staff Dan Scavino; former Trump assistant Peter Navarro; former Assistant Attorney General Jeffrey Clark; and Trump attorneys John Eastman, Kenneth Chesebro and Rudy Giuliani.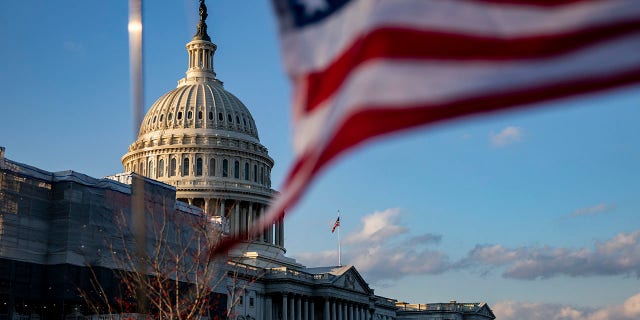 CLICK HERE TO GET THE FOX NEWS APP
Trump is currently under investigation on multiple fronts for alleged illegal meddling in the 2020 election, including by the Fulton County District Attorney in Georgia and special counsel Jack Smith, who was appointed by Attorney General Merrick Garland last November. 
Fox News' Peter Kasperowicz contributed to this report.