r
Two Americans have been arrested in Kansas City for allegedly sending U.S. aviation technology to Russian officials amid the Russo-Ukrainian War, according to the Commerce Department.
The alleged crime would be a violation of U.S. export controls, which were instated after Russia invaded Ukraine on February 24, 2022.
The arrests were announced by U.S. Commerce Department official Matthew Axelrod at an American Bar Association event in Miami. 
Axelrod said the Commerce Department is investigating the incident with assistance from FBI and Justice Department prosecutors.
PUTIN SAYS CHINA HAS 'AGREED' ON PRESIDENT XI JINPING VISITING MOSCOW
Axelrod did not provide further details about the arrests.
The U.S. export controls are intended to restrict Russia's access to anything that might benefit its military, including technologies.
RUSSIAN SOLDIERS RECALL WAR ATROCITIES IN NEW DOCUMENTARY
The controls initially targeted Russia's maritime, aerospace and defense sectors. They were later extended to include Russia's industrial, commercial and oil refining sectors.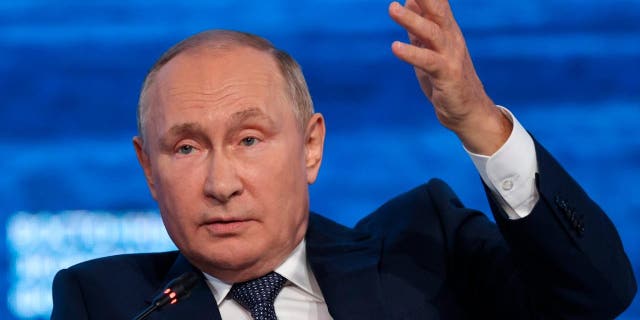 CLICK HERE TO GET THE FOX NEWS APP
Reuters contributed to this report.