Russian President Vladimir Putin's regime will fall to an uprising from his own people, Ukrainian President Volodymyr Zelenskyy predicted this week.
Zelenskyy made the comments in a new documentary filmed to mark the one-year anniversary of Putin's invasion of Ukraine, which passed on Thursday. In it, Zelenskyy predicts that the Russian people will "find a reason" to overthrow Putin's regime.
"There will certainly be a moment when the fragility of Putin's regime is felt in Russia," Zelenskyy says in the documentary, according to Business Insider. "Then carnivores will eat the carnivore. It is very important, and they will need a reason to justify this. They will recall the words of Komarov, of Zelenskyy. They will remember. They will find a reason to kill the killer."
"Will it work? Yes. When? I don't know," he added.
REPORTER'S NOTEBOOK: UKRAINE WAR ONE YEAR ON, HUMAN TRAGEDIES AND TRIUMPHS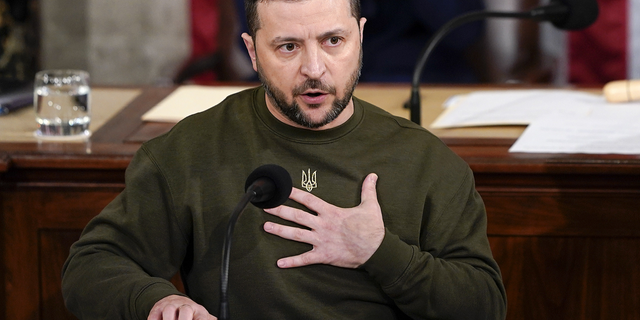 Zelenskyy went on to say Putin has a very "narrow circle" of people he trusts, arguing the Russian leader is in "isolation" and "doesn't know what to do."
Ukraine warned for months that Russia was planning to renew its offensive sometime around the one-year anniversary of its invasion.
CHINA RELEASES 12-POINT PEACE PLAN FOR RUSSIA-UKRAINE WAR 
"Yes, it will be tough, and we have to be ready for it. We must maintain maximum calm," Oleksiy Danilov, the head of Ukraine's National Security and Defense Council, told Ukrainian TV earlier in February, according to The Wall Street Journal.
U.S. defense officials have agreed with Ukrainian President Volodymyr Zelenskyy's warnings, saying it is likely Putin will try an offensive in an effort to turn the tables after months of Ukraine regaining territory.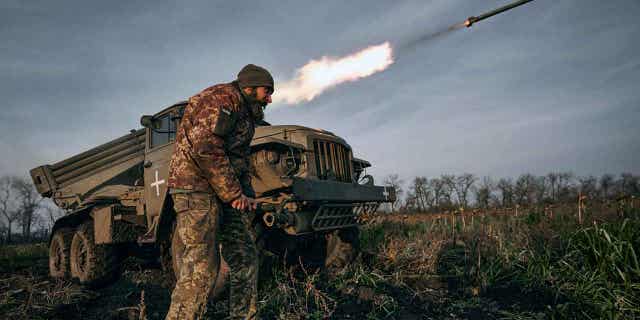 "The situation on the front line is complicated," Zelenskyy said in a sit-down interview with Fox News' Trey Yingst earlier in February. "Russia is preparing for the rematch. We can feel this. I believe that it has already started or not fully. We will see that in the nearest weeks."
CLICK HERE TO GET THE FOX NEWS APP
Ukrainian forces are killing nearly 1,000 Russian troops each day in the conflict, and they eliminated 5,000 troops in a single battle in late January, according to U.K. officials citing data from Ukraine.